Hall of Ideas Equipment and Trade Show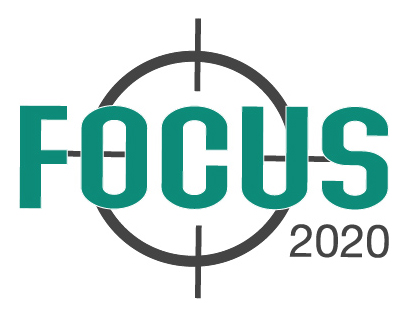 Have you secured your 2020 exhibit booth?
Don't be left behind - be proactive and secure your exhibit.
We've experienced sell-out shows the past four years.

The 2020 PDPW Business Conference is your premier educational event in dairy.
Join us March 18-19, 2020, at the Alliant Energy Center in Madison, Wis.
IMPORTANT DATES AND TIMES
March 1 Conference Sponsorship Deadline
March 8 Last day to reach the PDPW team at the PDPW office at 800-947-7379.
March 12 Trade Show Set-up, 12:00 - 6:00 p.m.
March 13 Trade Show Set-up, 6:00 - 8:00 a.m. **Exhibits must be set up by 8 a.m.
March 13-14 PDPW Business Conference: DairyForward; Exhibitor Hours: Day 1: 8:00 a.m. – 6:15 p.m.; Day 2: 8:00 a.m. – 4:30 p.m.
March 14 Tear down begins at 4:30 p.m., after closing remarks (no exceptions)
WHY PDPW?
2015-2018 shows were sold out, with up to 1,710 in attendance at past shows
Access to pre-qualified, progressive, active dairy farmers (70/30% split, farmers and industry)
Develop your knowledge during keynotes and educational sessions, elbow-to-elbow with your target audience - farmers!
Complimentary year-round access to PDPW Virtual Trade Show portal - update your newest product-line and services throughout the year.
CONFERENCE OVERVIEW
Conference Theme: DairyForward (PDPW Logo and DairyForward Logo)
Conference website: PDPW.org/BusinessConference
The Conference is Wednesday and Thursday, Mar. 13-14, 2019
The Hall of Ideas and Equipment Show is held in Hall A, B & C of the Exhibition Hall at the Alliant Energy Center.
Again, we will use the New Holland Building for Hands-on Hub labs.
As you plan, be creative! The PDPW Hall of Ideas has expanded for you to demonstrate your products, showcase your solutions, and meet with your current and future customers. Now is the time to strategize on how to engage and interact with our active dairy fam members through creative pre-marketing strategies and on-site at Conference.
BOOTH SET UP/TEAR DOWN
Move In and Set Up:

Tuesday, March 12: 12:00 p.m. - 6:00 p.m.
Wednesday, March 13: 6:00 - 8:00 a.m.

Exhibits must be completely set up by 8:00 a.m. on Wednesday, Mar. 13.
Tear down begins at 4:30 p.m. on Thursday, Mar. 14, after keynote and closing remarks. No exceptions.
Wi-Fi NEEDS:
Complimentary Wi-Fi is a maximum speed of 768KB, which is sufficient for light internet surfing and checking emails. There is now another option available from your mobile device while on-site. You'll be prompted to select either the complimentary Wi-Fi, which is 768KB, or upgrade to a 3MB for $6.00/24 hours or $15/3-day event. If you choose the 3MB option, you will be asked to enter a credit card for payment.
Exhibitors can also order an "Internet Hardline Drop" from www.alliantenergycenter.com, if you want a stable internet connection. Depending on the quantity of users, those who rely on wireless accessibility (with no data plan) may have connection issues if there are many similar users.
ATTENDEE REGISTRATION:
Attendee registration, program flyer and additional updates are available online at PDPW.org/BusinessConference. Pre-register to avoid the late registration fee and long lines.
If you have already registered individuals for whom another person will be attending in their place, please email us the updated information at mail@pdpw.org by Mar. 1, 2019.
EXHIBIT DETAILS
Exhibitor space and booth assignments cannot be shared with affiliated companies or organizations. For additional questions, contact the tradeshow manager Julie Gabris by email at mail@pdpw.org.
Exhibit area includes 8' back drape, 3' side drapes, 1 skirted 6' or 8' table (whatever size you selected on your contract) and 2 chairs. The drapes will be black and white, and the Hall of Ideas will be covered in black carpeting---including the exhibit areas!
Electrical and other equipment needs must be ordered directly through The Alliant Energy Center (AEC) at AlliantEnergyCenter.com. Select "Professional Dairy Producers Convention." Contact AEC for shipping needs. Place AEC order by Mar. 1 for best pricing.
Exhibitor space and booth assignments cannot be shared with affiliate companies or organizations (no exceptions).
View last year's Trade Show floor layout on interactive Trade Show Floor Map.
CONFERENCE MOBILE APP
PDPW Business Conference has a convenient event app for you! Put the conference happenings at your fingertips by downloading the app in 3 easy steps:
Find and download the FREE "Crowd Compass Directory" app in your respective App Store (e.g. Google Play, App Store). This will work for Apple and Android devices.
In the Crowd Compass Directory, look for the "2019 PDPW Business Conference" event in the search field. Click the event to download it.
Enter the EVENT CODE: dairy2019.
EXTEND YOUR VISIBILITY – PDPW VIRTUAL TRADE SHOW (DIGITAL PRESENCE)
If you haven't already, upload your company information on the PDPW Hall of Ideas Virtual Trade Show. It's FREE for PDPW Exhibitors.
The Virtual Trade Show will remain on the site until Sep. 1, 2019, so dairy farmers can check out your products and services and connect with your website, long after the Conference concludes – this is an added benefit to you. You're dairy's preferred supplier!
You can update your contact and product detail throughout the year! If you have questions, contact Karla Zimmerman at kzimmerman@pdpw.org.
EXTEND YOUR VISIBILITY – PDPW CONFERENCE SPONSORSHIPS (ON-SITE & DIGITAL PRESENCE)
Do you have floor decals leading farmers to your booth? How about an ice cream cooler drawing farmers to your space? Take your engagement to the next level and surpass your competition with creative sponsorship add-ons.
Contact Amy Bonomie at 608-438-3217 or abonomie@pdpw.org to discuss your goals and alignment. Sponsorships close Mar. 1, 2019, and all are secured on a first-come-first served basis.
CONTRACT TERMS
Booths reserved prior to November 1, 2018 require a 50% deposit. The full payment is due on or before January 15, 2019. All booths reserved after January must be paid in full. Exhibitor space and booth assignments cannot be shared with affiliated companies or organizations. This contract is for floor space only which includes wall to wall carpet, one table and two chairs. It DOES NOT include furniture, electricity or utilities; these services are provided by Alliant Energy Center (www.alliantenergycenter.com.) All exhibitors must be members of PDPW. Certificate of insurance required.
CANCELLATION POLICY
The exhibitor must notify PDPW in writing before October 1, 2018 with intention to cancel or withdraw from the exhibition. The exhibitor will be refunded 50% of booth rental fees. After October 1, the exhibitor will be obligated to pay the total rental cost of the exhibit booth. NO REFUNDS AFTER OCTOBER 1!
NEXT STEP
You can submit both your payment and Trade Show Contract online safely and securely by clicking: "2019 Exhibitor Contract (online)."
If you would prefer to complete a hard copy contract and submit a manual payment, click: "2019 Exhibitor Contract(PDF)" above. Then, mail contract form to: PDPW, 820 N. Main St., Juneau, WI 53039. Or, email form to: mail@pdpw.org. Feel free to call Julie Gabris with any questions at 800-947-7379.