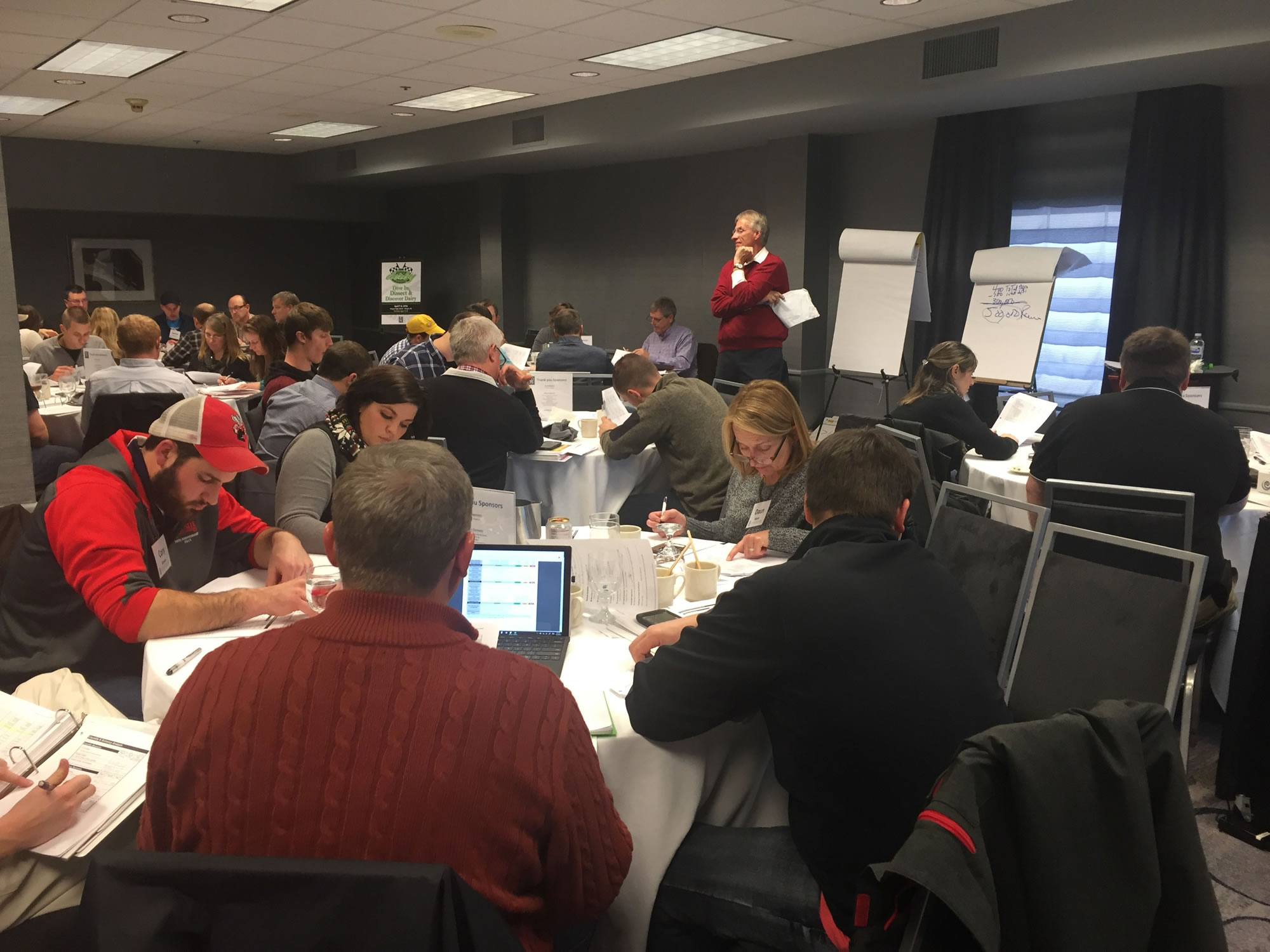 Education is our foundation.
Dairy producers are now managing more than just cows – they manage cows, people and their businesses. In and out of strong and weak global markets, it is critical to create and manage sustainable, profitable farms that can flourish into the next generation and beyond.

To lead the success of the dairy industry through education and create a proactive and prepared industry, we provide three unique areas to help drive dairy's success.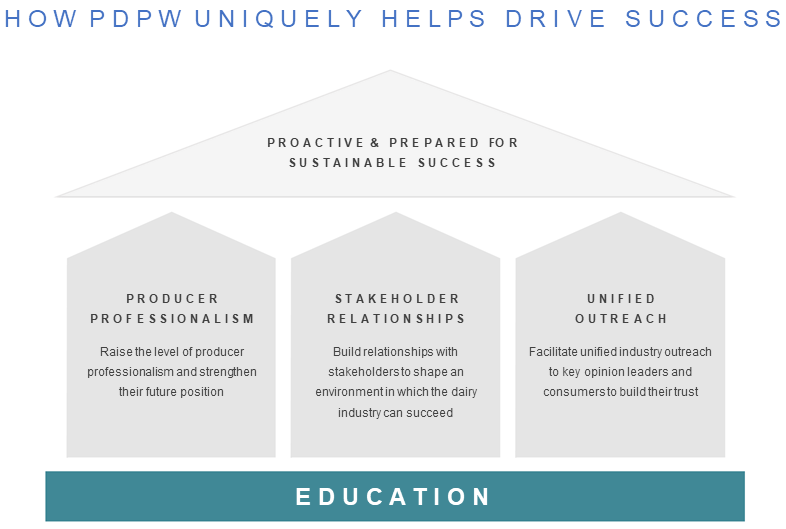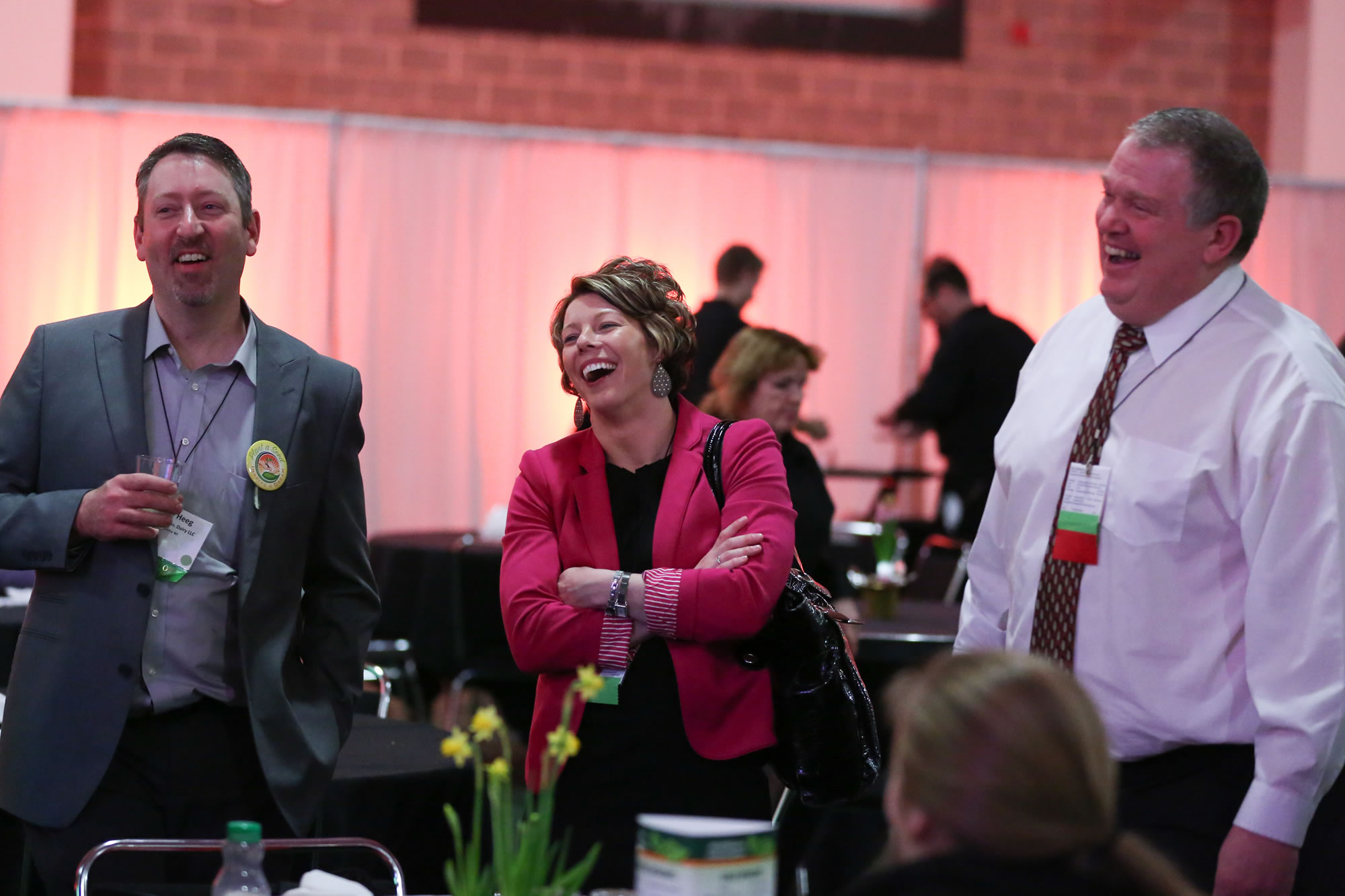 Producer Professionalism
Producer professionalism is the heart of PDPW. Through farmer driven leadership, a belief in a better tomorrow and a commitment to continuous improvement, we have the crème de la crème in dairy education and peer-to-peer networking.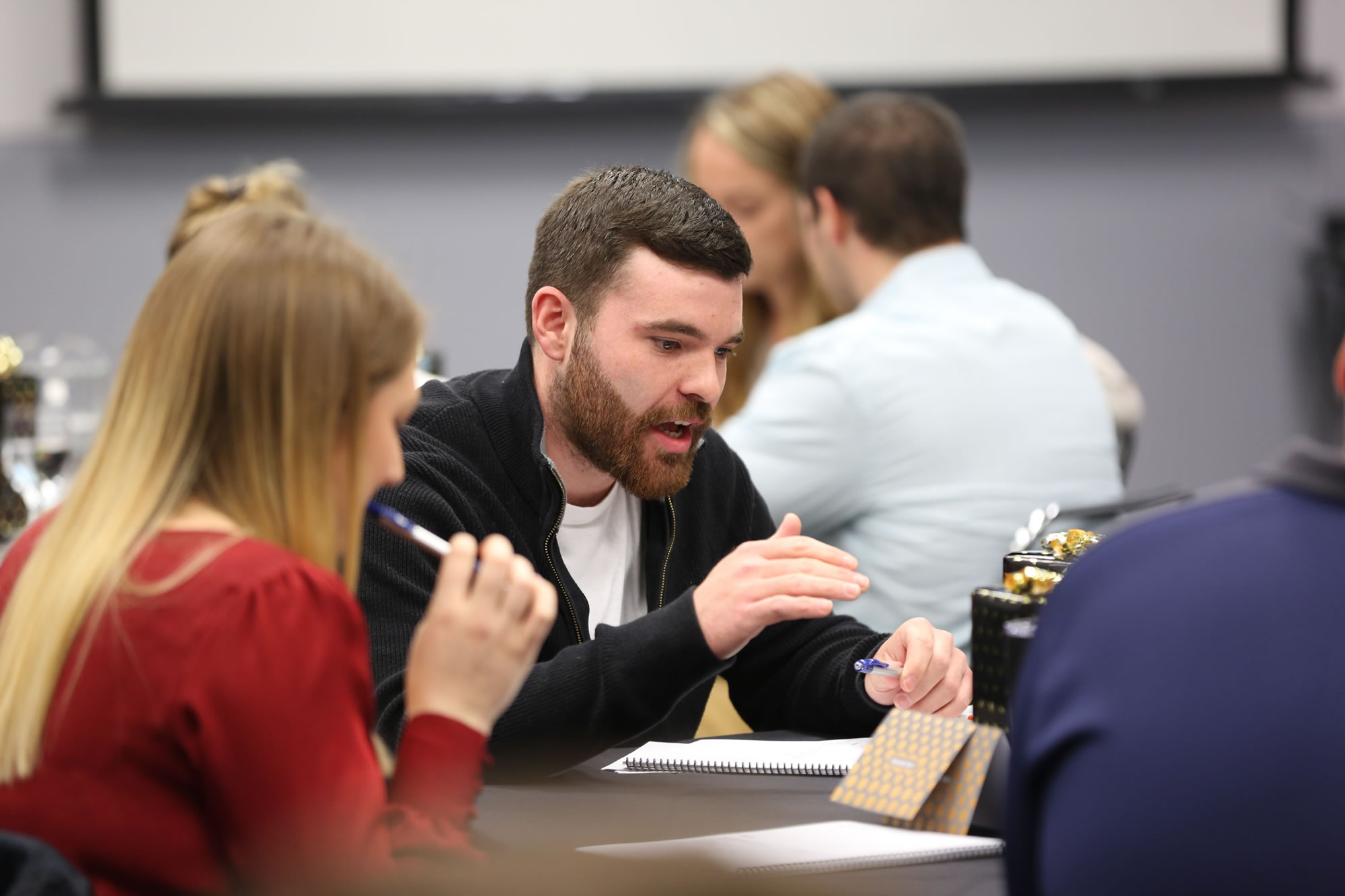 Producer Committee
Consider joining a group of like-minded dairy farmers, like yourself. Consider a category of interest or area of passion. Exclusive to dairy farmers only.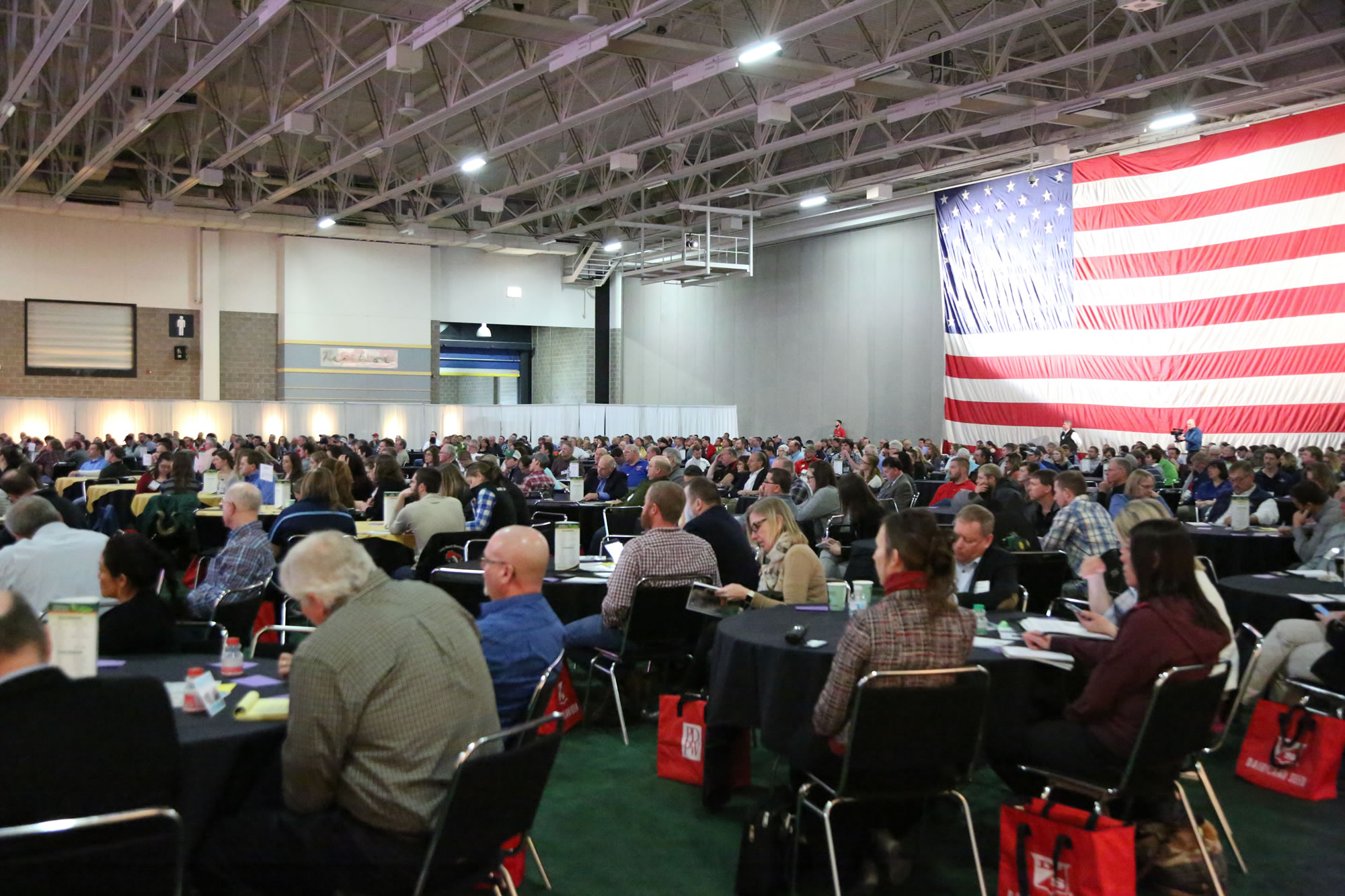 Education
Lifelong learning and a commitment to continuous improvement is at our core. With dozens of programs and days of education, we reach and serve thousands of thriving and passionate dairy producers and industry professionals throughout the year.
We offer conferences, seminars, tours and other hands-on workshops unlike any other.
Areas of focus have included cow care, profitability, next generation, natural resources, food safety, human resources and consumer trust.
Stakeholder Engagement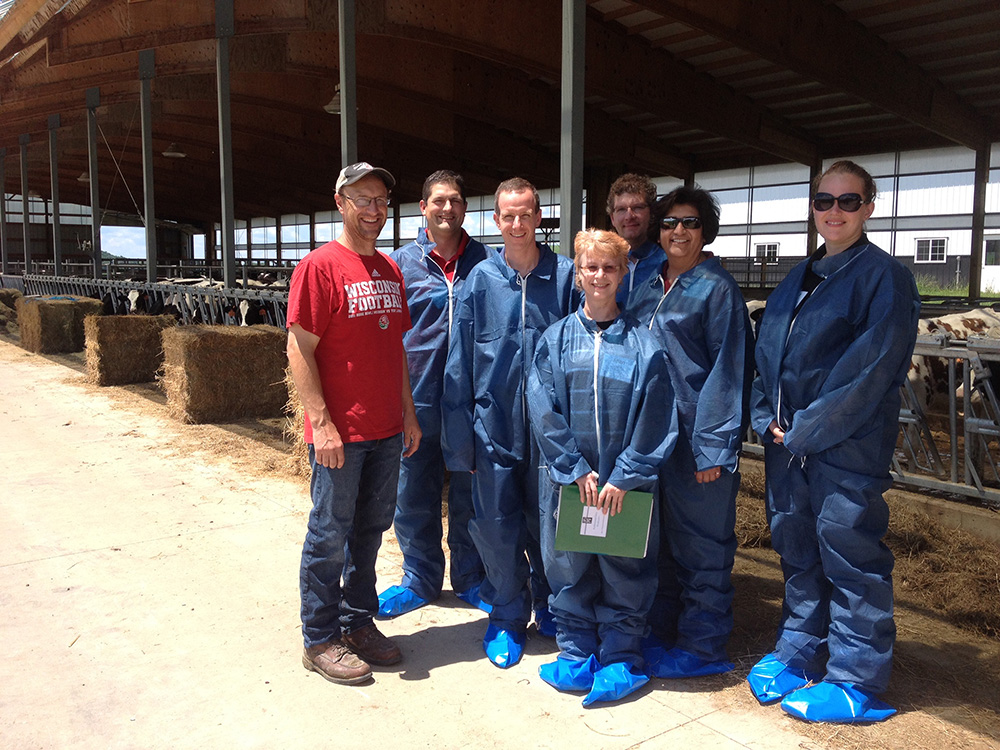 Quite possibly there's no other profession so integrated in all other ways of life than dairying. At PDPW, we are committed to education, politically involved and serve as a trusted resource and leader in dairy. 

We are steadfast and committed to building relationships with key thought leaders and stakeholders throughout the nation and world.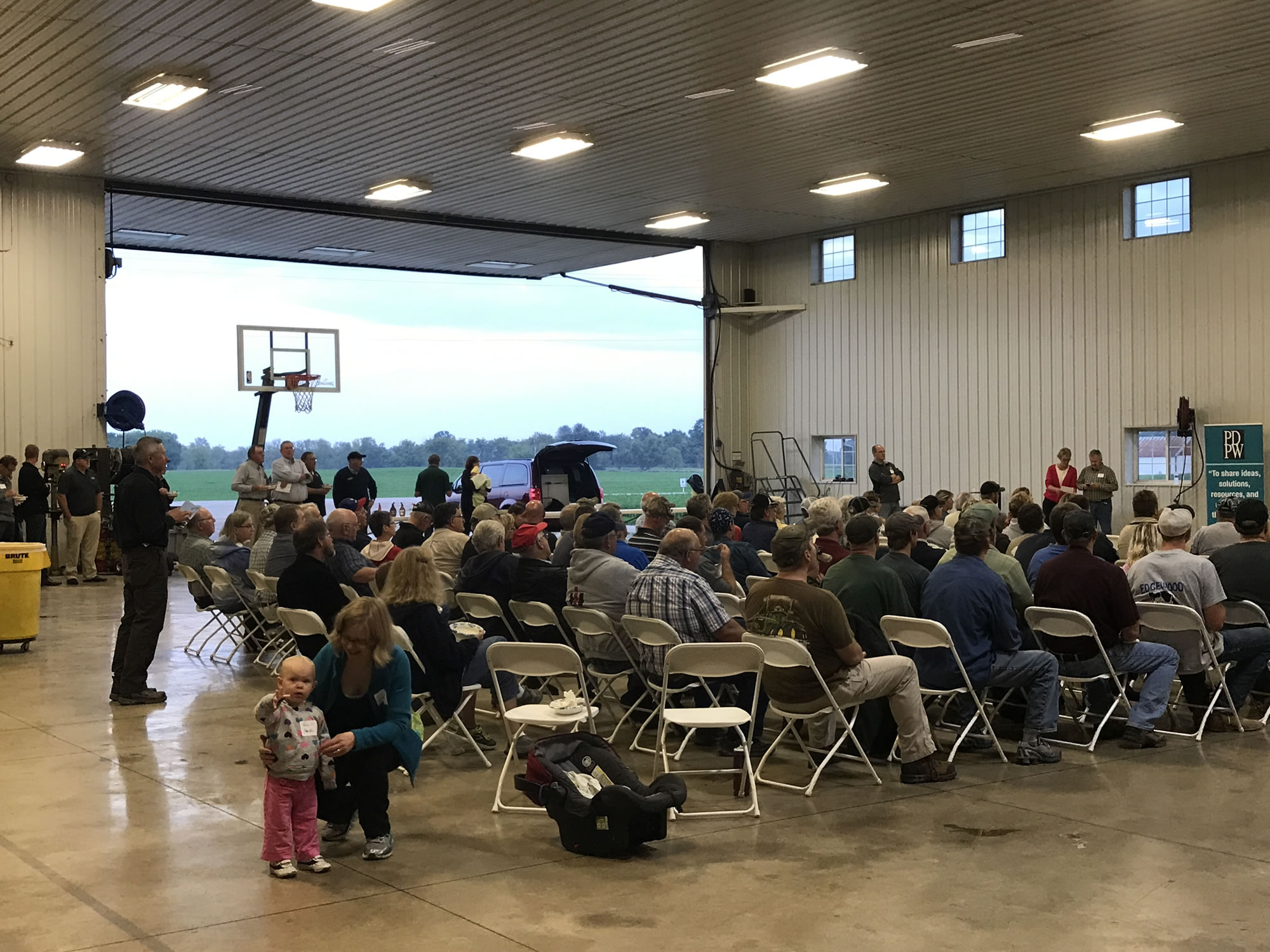 Agricultural Community Engagement® (ACE)
In partnership with Wisconsin Towns Association and Wisconsin Counties Association, we create and deliver seminars, farm tours and community twilight meetings that invite local elected officials, area farmers and other community leaders together for deep conversation on important issues affecting our rural communities.
These educational sessions have been released in form of on-farm community tours and formal seminars.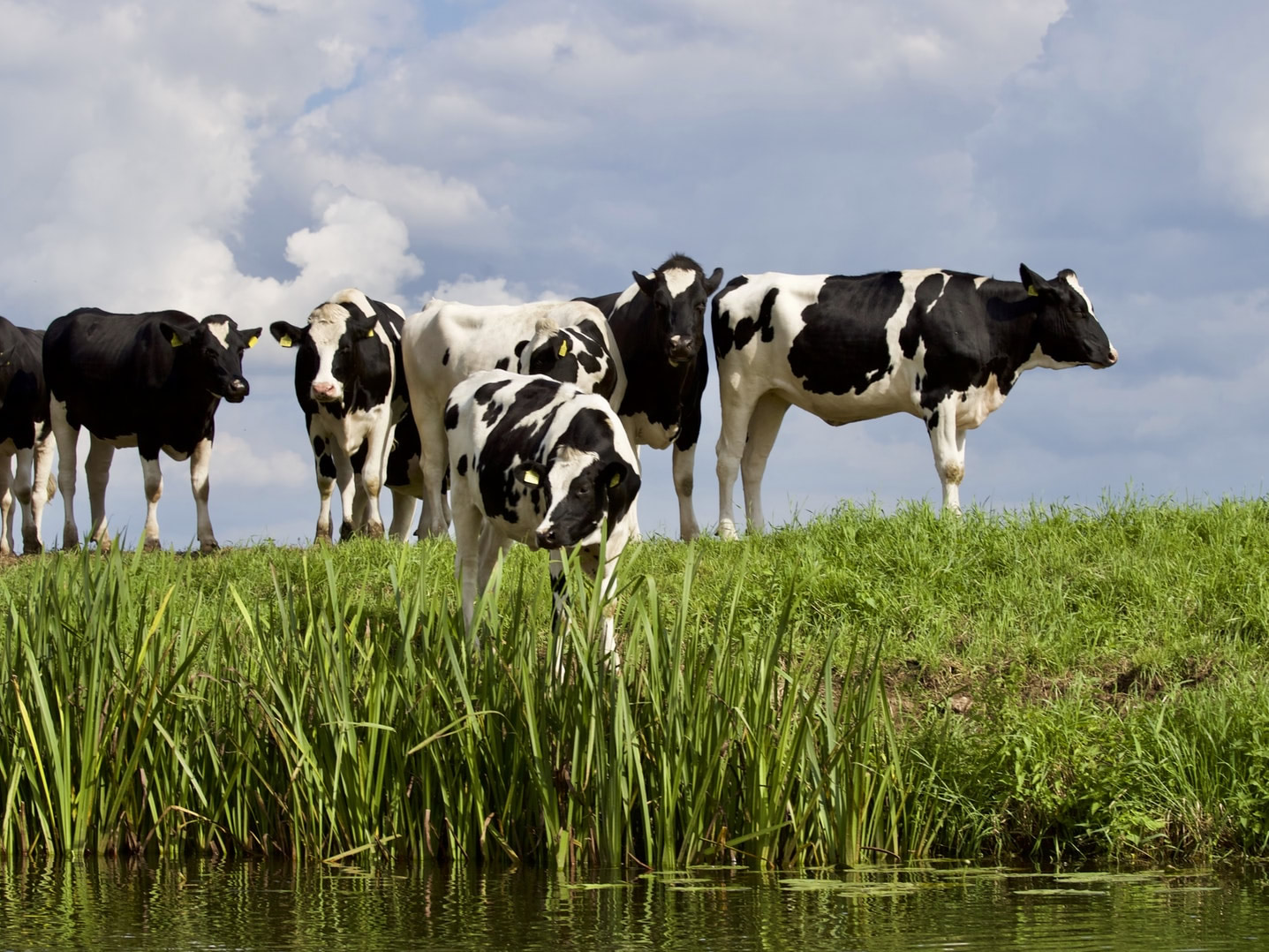 Public Policy
The Public Policy committee has worked for over 25 years to inform, educate and communicate openly on industry issues facing the dairy farming community in rural America.
The goal of the committee's quarterly meetings is to bring together active dairy farm leaders, of all sizes and management practices, along with executive leadership at DATCP, DNR, DOT and other agencies as appropriate.
Unified Outreach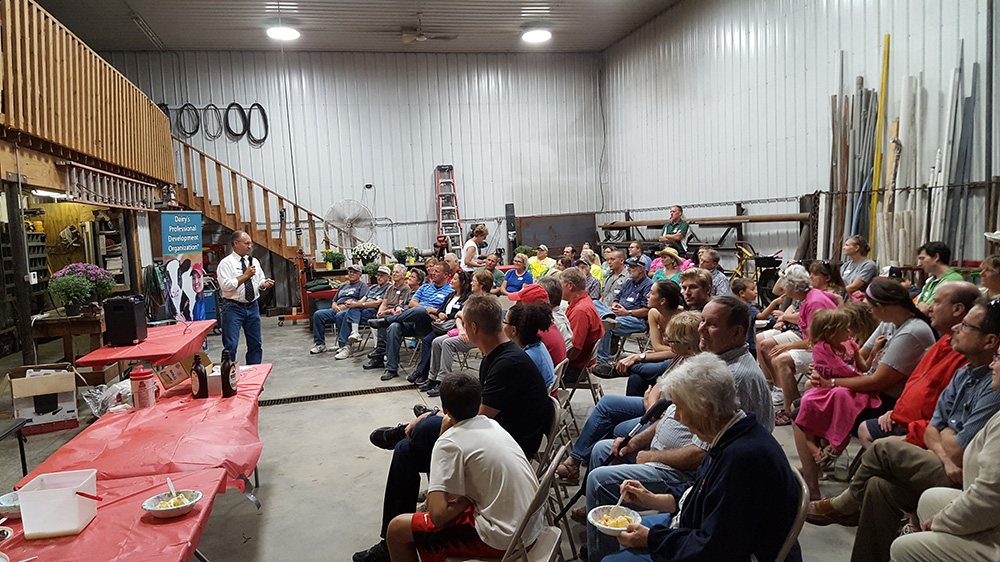 With dairy as our brand and a mission to unite and facilitate outreach to key opinion leaders and consumers, we use our producer-led strength and vision to grow a stronger dairy industry.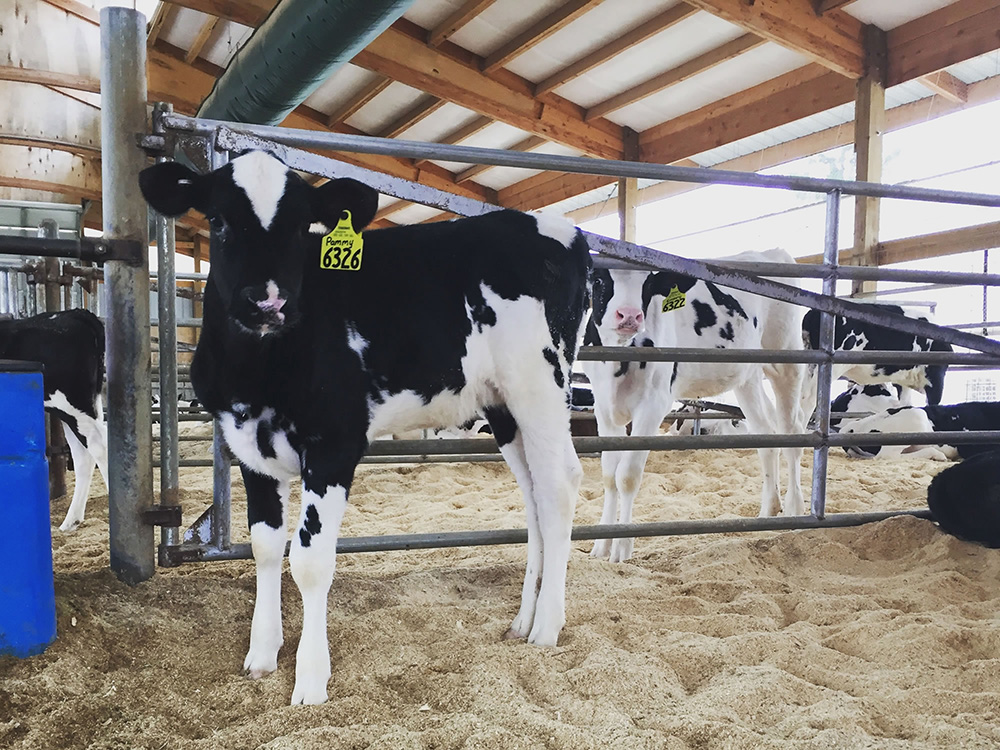 Animal Welfare
Serving with a "culture of caring" is our core value and commitment. We strive to keep everything we do cow-centric and help dairy producers communicate and act with that sentiment.
Dairy producers are at the table wherever animal welfare issues are being discussed. Notably, in 2005, PDPW Board leaders facilitated the National Animal Well-Being Initiative Principles and Guidelines, and PDPW is an active member of the workings of the Wisconsin Dairy Industry Preparedness Plan.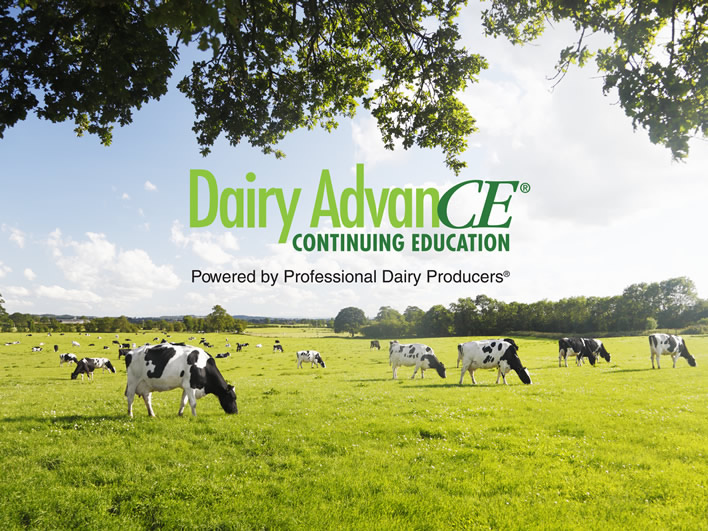 Dairy AdvanCE®
Training and development at your fingertips. Dairy AdavnCE® is the nation's go-to resource for continuing education. Through Dairy AdvanCE, you'll find top-quality trainings from various trusted educational providers that will enhance and position your dairy business for success.
Innovation at its finest. Developed and launched in 2017, this golden nugget of an idea was realized by the 2009 PDPW Board of Director leaders. The idea was developed, refined and built into a cloud-based system.
Today, the fully functioning Dairy AdvanCE® continuing education management system is used by hundreds of dairy producers and allied industry professionals across the globe.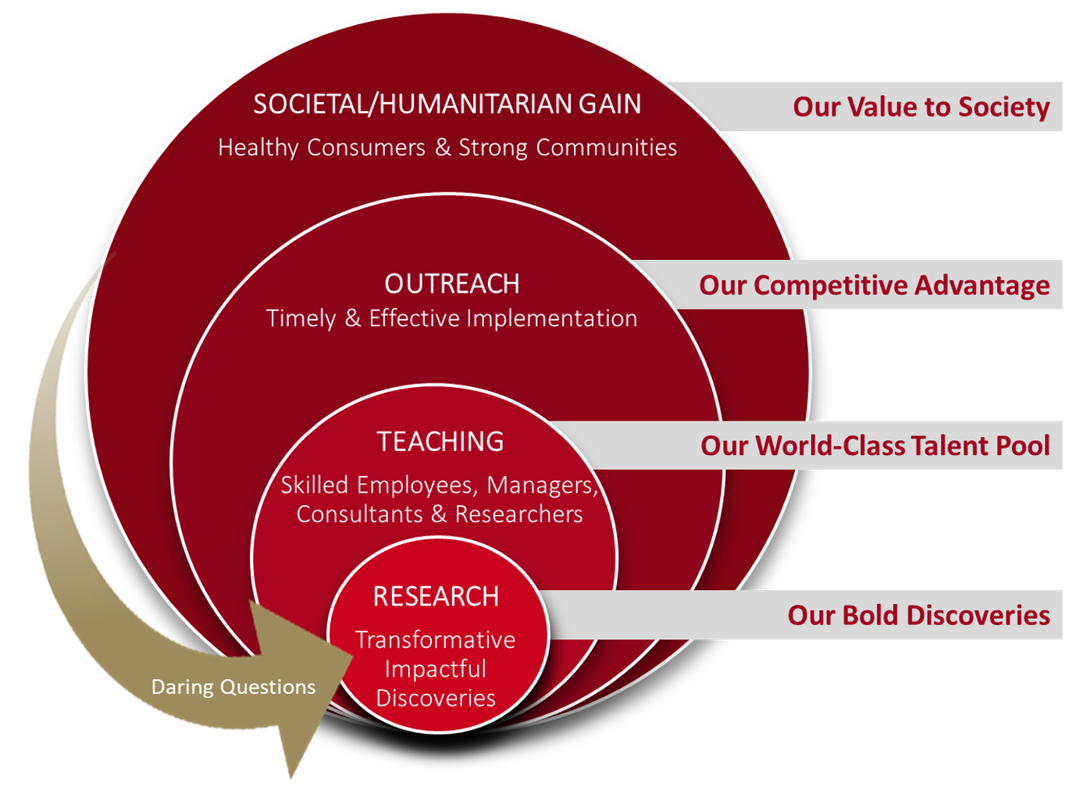 Dairy Innovation Hub
The Dairy Innovation Hub is a proposal to direct $7.9 million to support research in dairy at UW-Madison, UW-Platteville and UW-River Falls. Your PDPW Board leaders are diligently working on behalf of its members and the agricultural community to ensure research dollars stay within the dairy industry.
If funds are approved, faculty positions and research at these three state agricultural universities will be directed toward four dairy-related areas:
Reducing the impact of dairy farming on our land, air, and water resources
Enhancing the nutritional value, convenience, and appeal of milk, cheese, yogurt, ice cream and other dairy products
Improving the health, welfare, and production efficiency of dairy cattle and other agricultural species
Fostering the growth of dairy-related agribusinesses to help rural communities thrive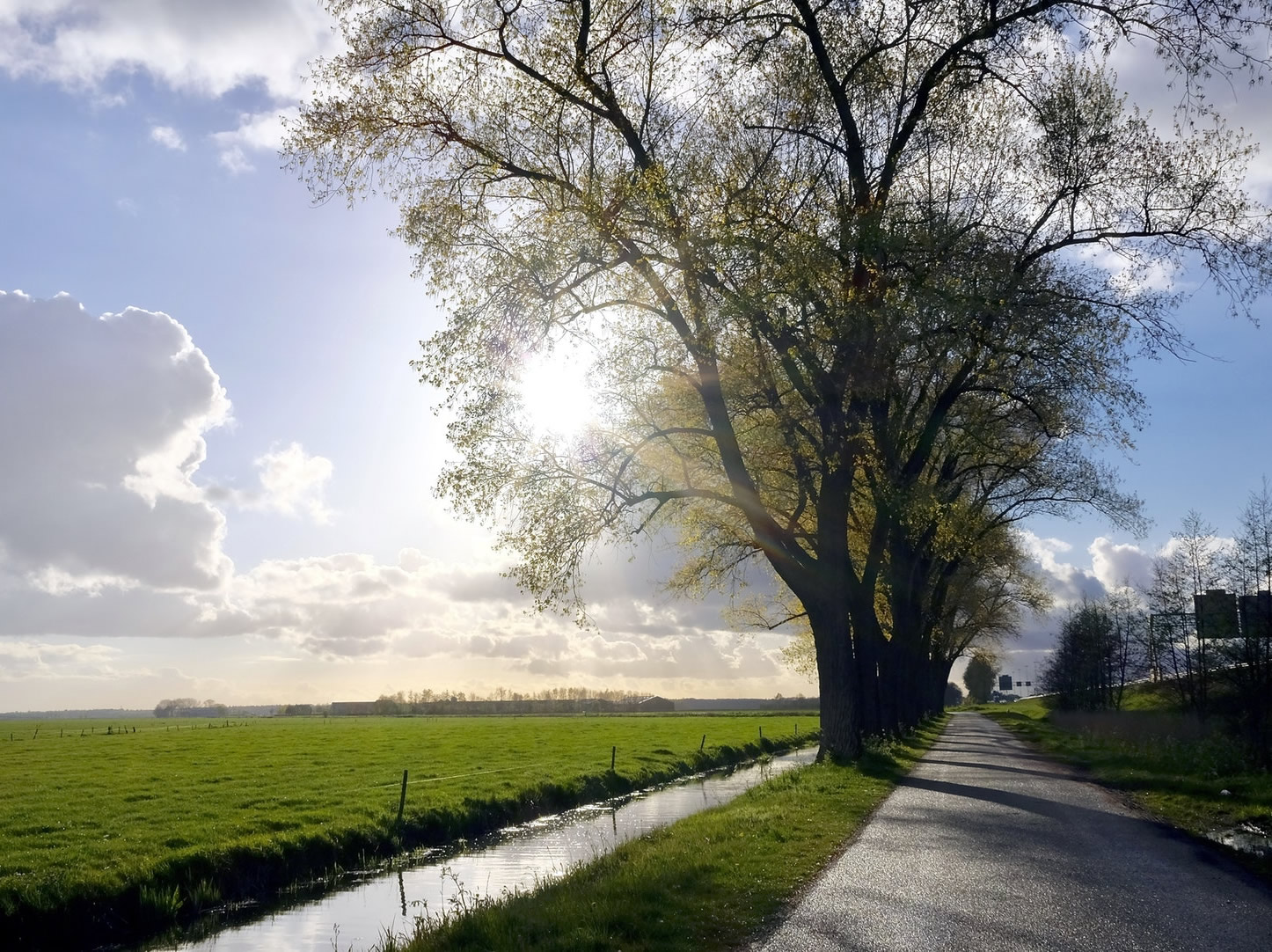 Environment
Dairy farmers provide food while caring for and protecting the quality and quantity of our soil, water and air. PDPW works in close partnership with UW Discovery Farms to execute tours for a diversified group of key stakeholders in order to reframe the environmental issues, regain a proactive position where engagement can flourish and engage proactively with multiple stakeholders through a customized experience.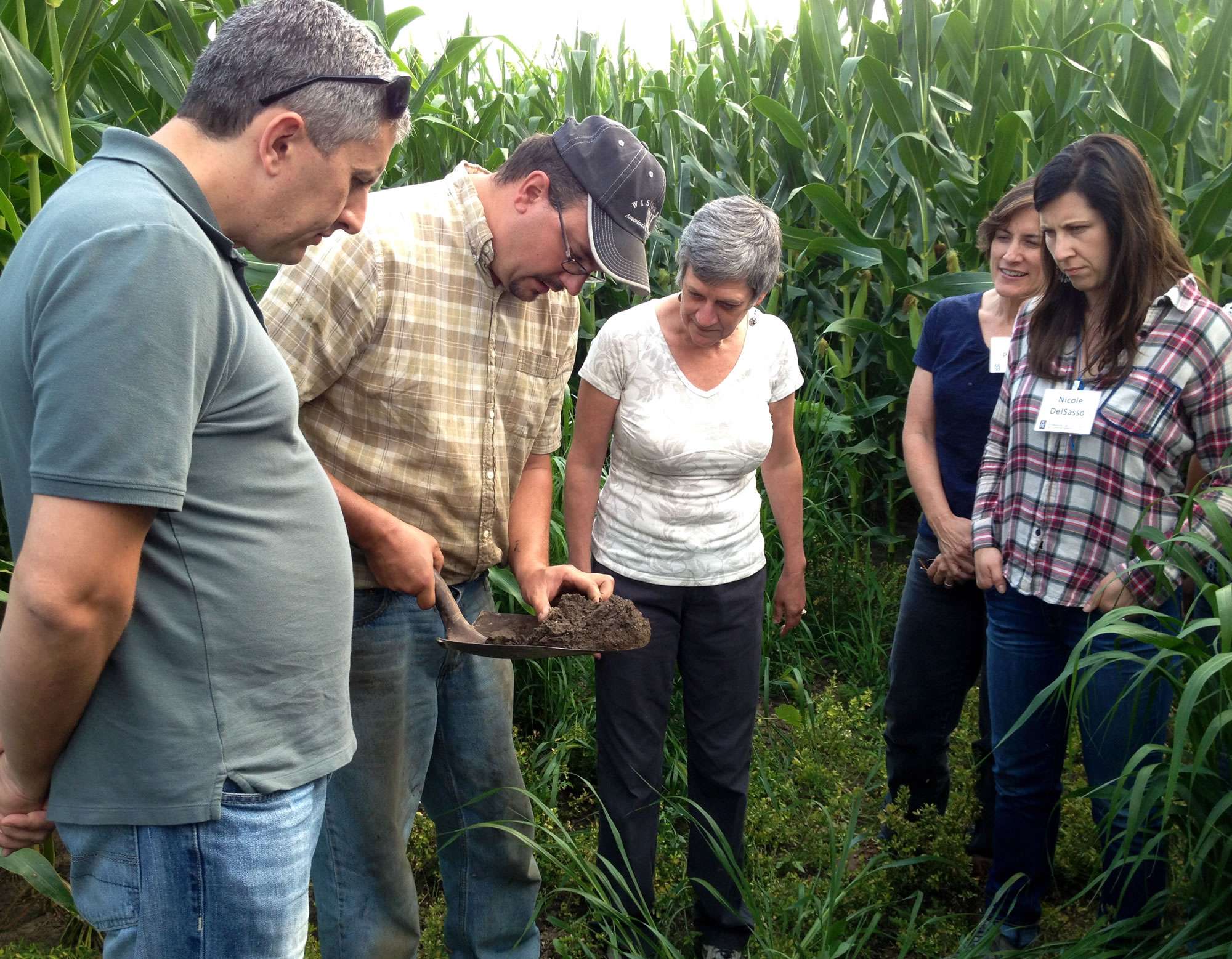 Food System Education
Social science vs. biological science. Professionals within food companies are making key decisions on animal care, environmental practices, nutritional claims and beyond. They make these critical decisions, not understanding the management practices of modern dairy farming and the modern dairy cow.
The PDPW food system education initiative provides non-farm professionals with the information and on-farm experience needed to help better prepare and position them professionally.
These educational experiences have been released in form of on-farm tours with university deans and staff, food company professionals and beyond.
For a more formal and comprehensive experience, non-farm professionals, including National Farm Medicine Center, OSHA, The Innovation Center for U.S. Dairy, OSI Group and other food system companies have participated in exclusive closed team-building trainings and open trainings, composed of professionals with various backgrounds.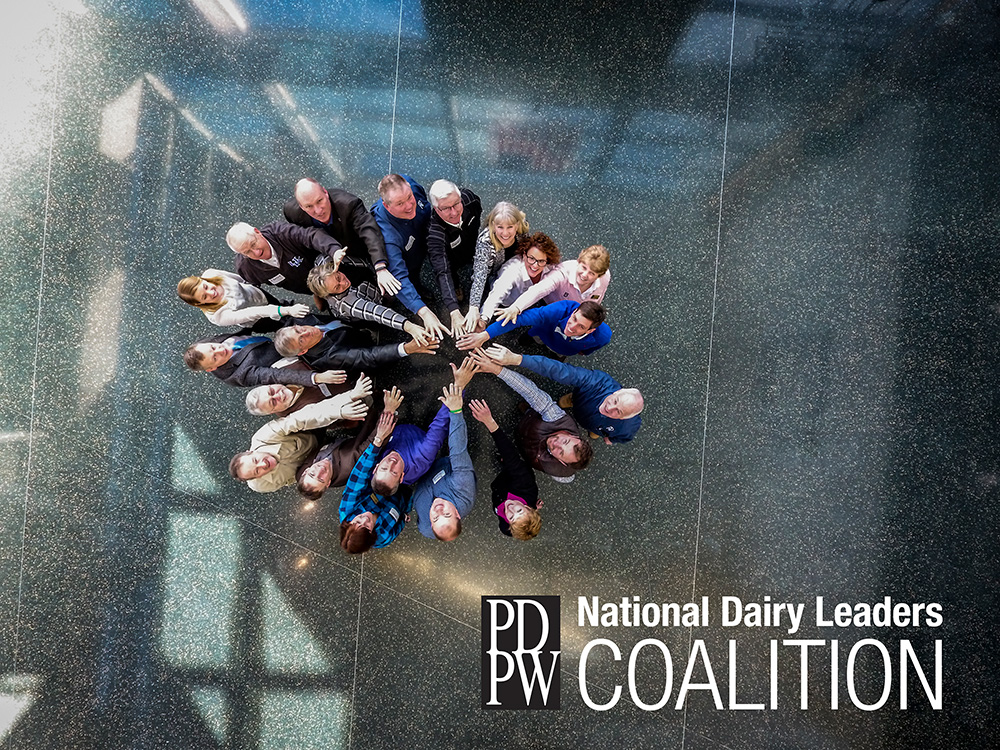 National Dairy Leaders Coalition
Rural labor issues are a strong area of focus for PDPW leadership. Through the National Dairy Leaders Coalition, we unite a network of like-minded, progressive dairy farmers and dairy leaders throughout the nation.
Safety and human health are core areas of importance, and additional support and research needs to be achieved in this space. Through our rapport with the National Farm Medicine Center and other forward-thinking organizations, we will continue to mitigate on-farm injuries and tragedies that should have been avoided.
For more information, or to be considered for invite, please email mail@pdpw.org.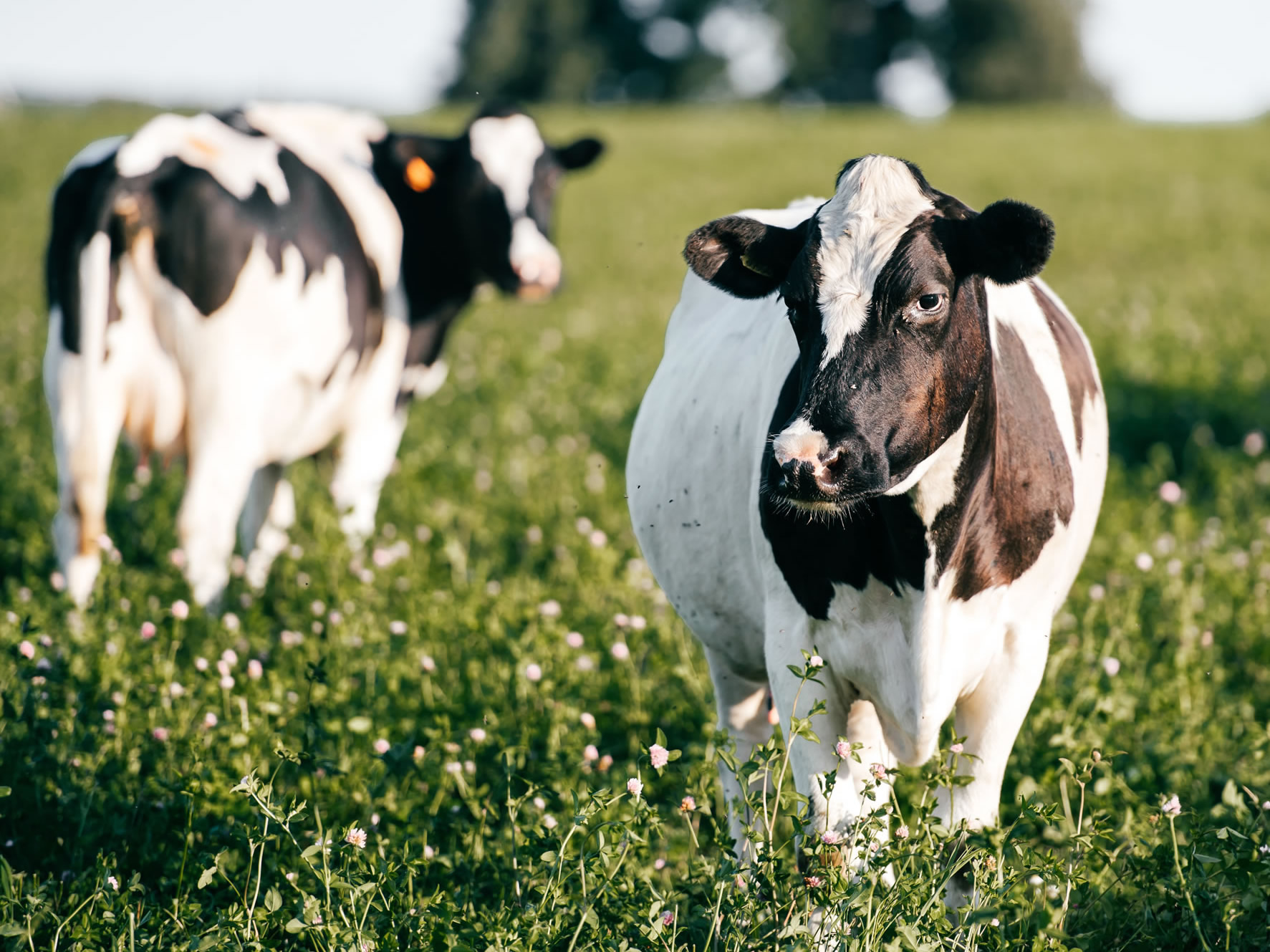 Traceability
Ensuring traceability of meat throughout the food system and to its farm source is a core strategic priority. PDPW has a close working relationship with Wisconsin Livestock Identification Consortium and initiatives to establish an effective traceability culture and system.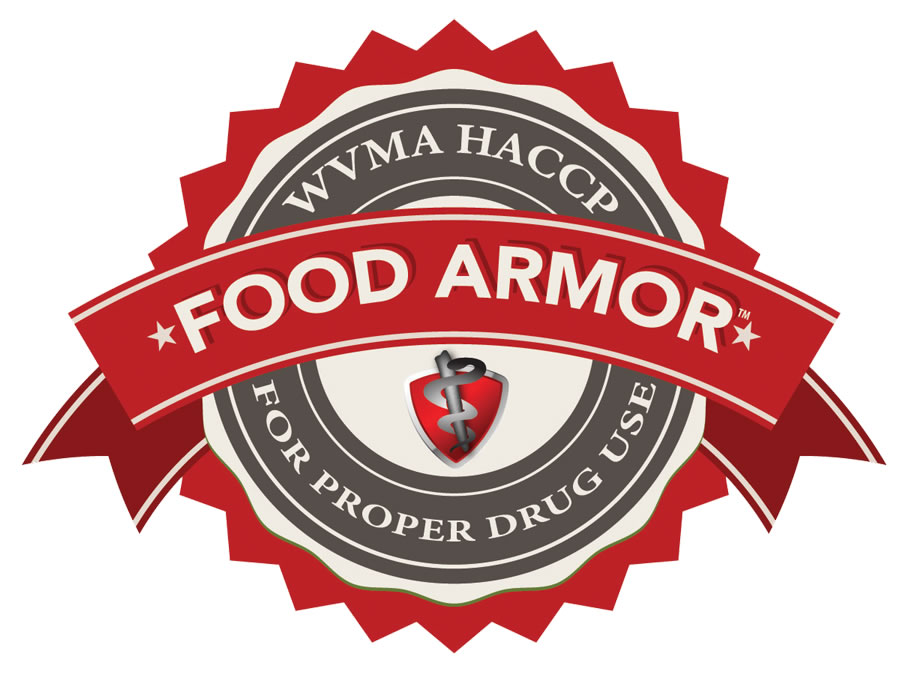 What Matters®
It's not a drug problem. Through our partnership with Wisconsin Veterinary Medical Association (WVMA), we have grown the What Matters® initiative – dairy farmers and veterinarians working together to ensure safe meat and milk. 
It's a call for education. PDPW and WVMA producer and veterinarian leaders worked closely since 2009 to pave the way to a more effective non-regulatory, educational outreach program and solution.
Since 2009, we have proven that increased regulation does not protect the consumer, rather, the proper protocols can. The WVMA unveiled Food Armor® - a program that delivers a verifiable drug quality assurance program by defining the roles and responsibilities of those using it.