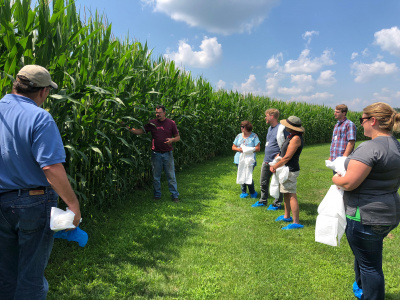 Posted October 5th, 2018
While career opportunities in the agricultural industry abound, fewer and fewer people have personal, on-farm experience. To counter this fact and equip non-farm professionals with practical, hands-on involvement, Professional Dairy Producers® (PDPW) developed the Agricultural Professional Partnerships® program.
Through the APPs program, participants take in more than 20 hours of...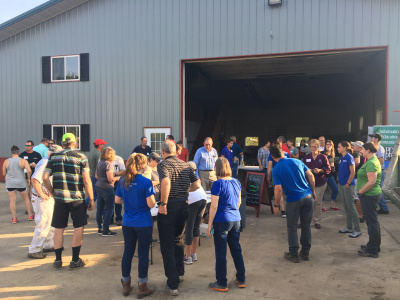 Posted October 5th, 2018
A series of 2018 PDPW ACE On-the-Farm Twilight Meetings held Aug. 27-31 and hosted by Wisconsin Towns Association, Wisconsin Counties Association and Professional Dairy Producers® (PDPW) drew more than 600 attendees for tours of the hosting dairies, ice cream and facilitated discussion about issues important to rural communities, conservation groups, educators and agricultural producers. The four hosting dairies are located in different parts of the state, bringing a variety of talking points to each of the meetings ...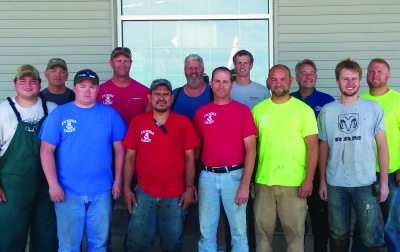 Posted October 5th, 2018
Dan and Steve Smits have made the news before for innovations they've implemented in their dairy. But, truth be told, they'd just as soon someone else be in the spotlight. The brothers, owners of Double S Dairy east of Markesan in Fond du Lac County, are quick to credit their committed team of employees and families for the successes they've collectively achieved. Taking excellent care of the animals is central to every employee's work at the dairy.

"It's our goal to create a quality product and give each animal the right kind of care," Steve Smits said.
By opening the dairy's doors to ...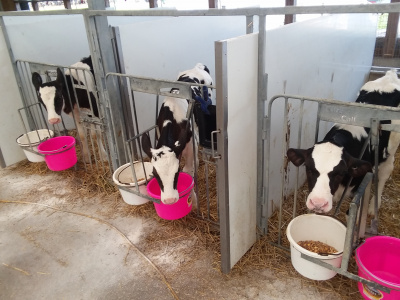 Posted October 5th, 2018
Cows at Kellercrest Registered Holsteins are comfortable and productive. Inside the dairy's office near Mt. Horeb are wall-to-wall plaques, pictures and honors showcasing breeding successes and more.
Kellercrest was formed in the late-1960s when Daniel and Jeanne Keller purchased two registered Holsteins. They then bought...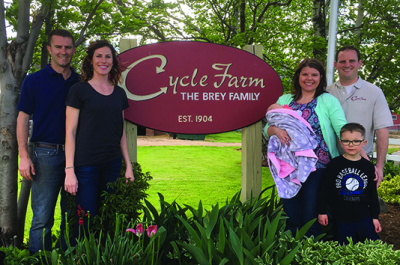 Posted October 5th, 2018
The Brey family has been farming on its northeastern Wisconsin dairy since the turn of the previous century. George Brey Sr. established the dairy in 1904. His grandson Bill Brey, with his wife Clarice Brey, raised five children on the farm. Their sons Tony and Jacob Brey in July 2016 became owners of Brey Cycle Farm, carrying on the family tradition.
While some founding principles remain, it's an ongoing pursuit of innovation, sustainability and leadership that...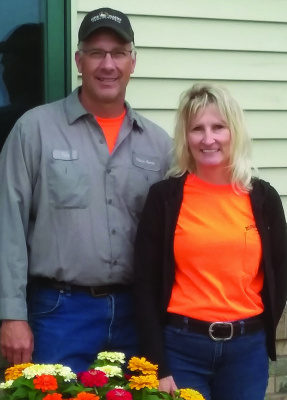 Posted October 5th, 2018
One could sum up the philosophy of Miltrim Farms in one word – growth. Owned by Tom and Lorene Mueller, and Kathy and Scott Trimner, Miltrim has seen growth on many levels since it was founded.
For Miltrim Farms, growth isn't measured merely in numbers of cows, acres or buildings – though family members say they understand the importance of economies of scale. But more significantly they say they're dedicated to growing strong partnerships to care for the water, soil and environment on their farm as well as growing relationships with team members and...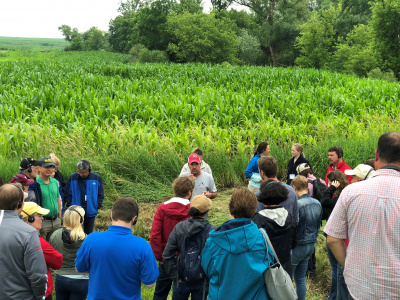 Posted October 5th, 2018
UW Discovery Farms and Professional Dairy Producers (PDPW) teamed up in their third annual Water Quality Tours to showcase innovations and practices that support sustainability. Nearly 60 participants, including local elected officials, community members, key stakeholders and company leaders attended the tour, which featured a stop at Sunburst Dairy, a 500-cow dairy owned by Brian, Yogi and Cory Brown near Belleville; the Verona City of Verona Public Works; and Wisconsin Brewing Company, all for the cause of learning collaborative strategies of best practices for water and soil quality and embracing the technologies that are most suitable for people, animals and the environment.

Details on the day's agenda are found here...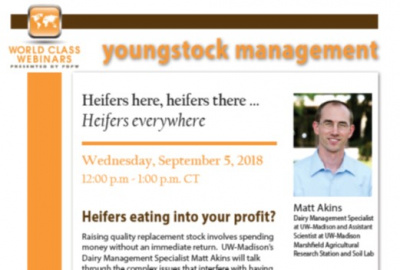 Posted October 5th, 2018
Raising quality replacement stock requires upfront costs without immediate returns. This is one of many complex issues dairy farmers must consider when raising youngstock. "Youngstock management really comes down to heifer inventory and heifer management," said Matt Akins, a University of Wisconsin-Madison dairy management specialist.

Akins presented, "Youngstock management: Heifers eating into your profits?" during a Professional Dairy Producers of Wisconsin's World Class Webinar Sept. 5.

There are four goals dairy farmers should keep in mind when...