Hall of Ideas and Equipment Show
Dairy producers aren't the only ones who understand the value of education and peer-to-peer networking.
At Business Conference, premier suppliers play a vital role in providing the latest and greatest to dairy farmers. The Hall of Ideas and Equipment Show is always buzzing with activity. Visit here often for leading-edge methods and strategies to implement as you focus on higher levels of success in your business.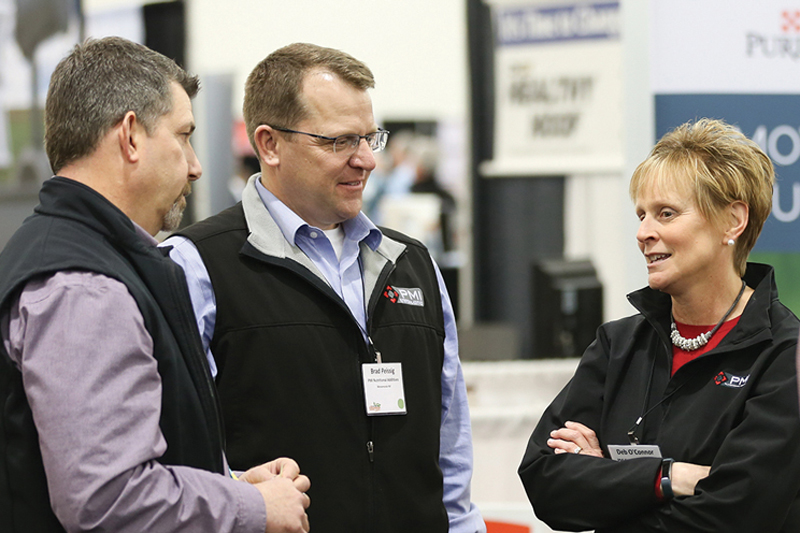 But Wait - There's More!
We know you attend PDPW Business Conference for the quantity, quality, and variety of learning sessions. While you're here, we'd like you to also enjoy the complimentary offerings we've arranged for you. Yes! Focus on yourself for a spell.
Grilled Cheese as You Please
Not too many things please like hot-and-melty grilled cheese sandwiches. Stationed throughout the Hall of Ideas, a variety of flavors will be served when other meals aren't available. Thanks to generous sponsors, we are thrilled to offer you grilled cheese sandwiches both days of the conference.
Professional Headshots
If it's been more than a few years since you've had a professional headshot taken, we encourage you to update your image. No need to set aside special time or money - once you're here, you'll have earned it by attending. Whether you think you'll ever need one or not, a professional picture is one of those things you'll be glad you have when the time comes. Discreetly set up for your comfort and convenience, the photo booth is in the Hall of Ideas. Say "cheese!"
Relax and Chill ... with a Massage
In addition to lounging areas to encourage conversations and connections, the Hall of Ideas will once again feature a massage station. Facilitated by professionals, this area is a hot spot with conference attendees.