Conference Agenda and Program
It takes Bold Ideas to create Big Results.
Join dairy farmers and allied industry for two days of world-renowned speakers and dynamic educational sessions you won't find anywhere else. Register today to be among dairy's best and brightest this March at the Kalahari Resort in Wisconsin Dells, Wis.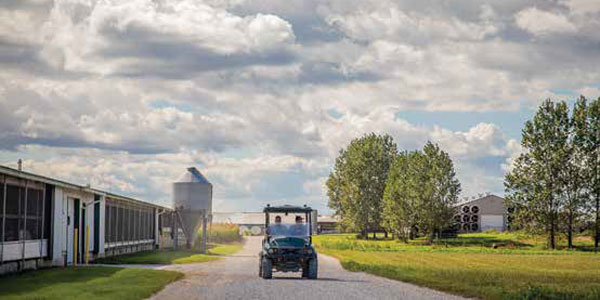 Day 1:
Wednesday, March 16
| | |
| --- | --- |
| 8:00 am | Registration and Hall of Ideas open |
| 8:30 | Hands-On & Specialty Sessions |
| 8:30-9:45 | Youth Session, part one |
| 10:20 | Learning Lounges |
| 11:00 | Opening Session: Bruce Vincent; Frank Mitloehner; Rick Kyte; Tom Thibodeau |
| 12:30 pm | Lunch |
| 1:00 | Learning Lounges and Preview Stage |
| 1:45 | Learning Lounges and Preview Stage |
| 2:30 | Hands-On & Breakout Sessions |
| 2:30-3:45 | Youth Session, part two |
| 6:30 | Dinner |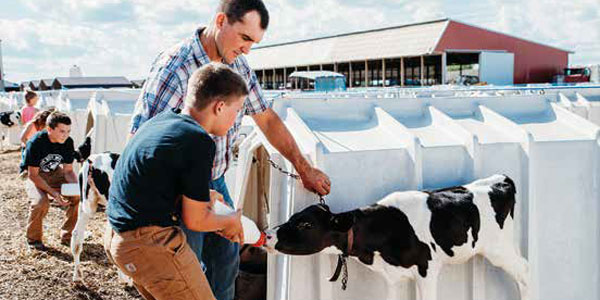 Day 2:
Thursday, March 17
| | |
| --- | --- |
| 8:00 am | Registration and Hall of Ideas open |
| 8:30 | Hands-On & Specialty Sessions |
| 8:30-9:45 | Youth Session, part three |
| 10:20 | Learning Lounges and Preview Stage |
| 11:00 | General Session: Charlie Arnot; Dr. Marin Bozic; Eric Snodgrass |
| 12:30 pm | Lunch |
| 12:40 | Learning Lounges and Preview Stage |
| 1:30 | Hands-On & Breakout Sessions |
| 1:30-2:45 | Youth Session, part four |
| 3:45 | Closing Session: Jamie Clarke |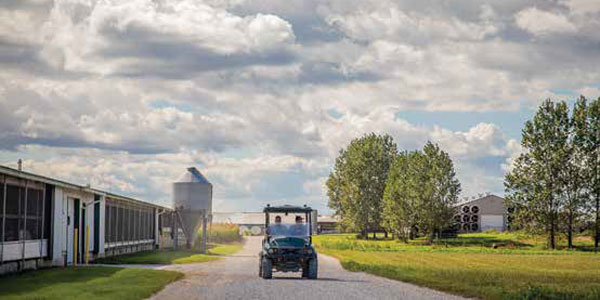 DÍA 1:
MIER.MARZO 16
| | |
| --- | --- |
| 8:00 am | Registro y Salón de las Ideas abierto |
| 8:30 | Sesiones Prácticas y Especializadas |
| 8:30-9:45 | Sesión para Jóvenes, primera parte |
| 10:20 | Salas de Aprendizaje y Etapa Preliminar |
| 11:00 | Sesión de Apertura: Bruce Vincent; Frank Mitloehner; Rick Kyte; Tom Thibodeau |
| 12:30 pm | Almuerzo |
| 1:00 | Salas de Aprendizaje y Etapa Preliminar |
| 1:45 | Salas de Aprendizaje y Etapa Preliminar |
| 2:30 | Sesiones de Práctica y de Grupos pequeños |
| 2:30-3:45 | Sesión de Jóvenes, segunda parte |
| 6:30 | Cena |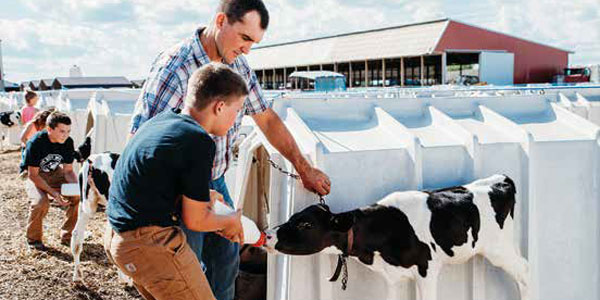 DÍA 2:
JUE.MARZO 17
| | |
| --- | --- |
| 8:00 am | Registro y Salón de las Ideas abierto |
| 8:30 | Sesiones Prácticas y Especializadas |
| 8:30-9:45 | Sesión de Jóvenes, tercera parte |
| 10:20 | Salas de Aprendizaje y Etapa Preliminar |
| 11:00 | Sesión General: Charlie Arnot; Dr. Marin Bozic; Eric Snodgrass |
| 12:30 pm | Almuerzo |
| 12:40 | Salas de Aprendizaje y Etapa Preliminar |
| 1:30 | Sesiones de Práctica y de Grupos pequeños |
| 1:30-2:45 | Sesión de Jóvenes, cuarta parte |
| 3:45 | Sesión de Cierre: Jamie Clarke |
Meet Your Speakers
Keynotes