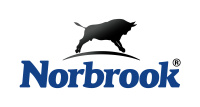 Norbrook, Inc.
Address:
9401 Indian Creek Parkway, Suite 680
Overland Park, KS 66210
Norbrook was established in 1969, in Newry, Northern Ireland, UK, by the late Lord Ballyedmond. It is one of the largest, family owned, veterinary pharmaceutical companies in the world. Our portfolio of trusted animal health products is distributed in more than 100 countries through our Regional Sales Team and a network of longstanding distribution partners. We aim to be the first to market with generic veterinary pharmaceutical products with differentiators or enhancements in comparison to pioneer products. We have a history of product innovation; we invest significantly in Research and Development; and we have a strong pipeline of products, a key growth driver for the company.