---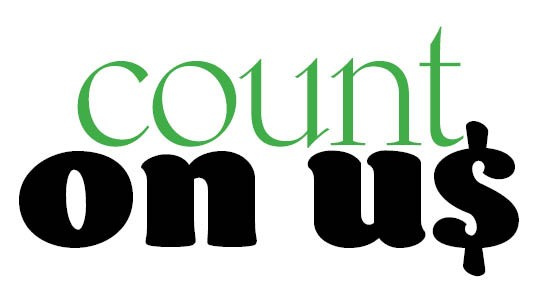 "Count on Us" Program Connects Lenders and Dairy Producers for Scholarships for Financial Development Training Program
December 30, 2020
FOR IMMEDIATE RELEASE
Contact: Shelly Mayer
800-947-7379
mail@pdpw.org
Full Media Package is available (i.e. flyer, press release, photos, etc.)
Review Flyer:
Training
Flyer
Review Press Release:
Press Release
Photos/Logos:
Photos/Logos
"Count on Us" Program Connects Lenders and Dairy Producers
for Scholarships for Financial Development Training Program
Levels Two and Three of PDPW Financial Literacy for Dairy Program to Be Held January through March
DAIRY NEWS
– A clear understanding of financial concepts and how they can be used to measure and manage a dairy farm is the foundation of business success, especially in today's fast-paced and uncertain economic environment. To support dairy producers who are taking steps to better understand and put those financial concepts to work, several dairy lenders and financial institutions are participating in the "Count on Us" campaign. Through this campaign, these lenders have generously agreed to provide partial scholarships to dairy producers who participate in the
Financial Literacy for Dairy™
series from Professional Dairy Producers® (PDPW).
Registration is currently open for Levels Two and Three of the 2020-21 Financial Literacy for Dairy Series, which will be held in January, February and March at PDPW Headquarters in Juneau, Wis. This multi-level, multi-session financial development program is designed to provide dairy farmers and other agribusiness professionals with a solid financial base to understand their current situation and plan for the future.
PDPW has developed a list of lenders, financial institutions and consultants who are willing to provide partial scholarships to dairy producers who participate in the PDPW Financial Literacy for Dairy program. Class attendees will pay the training program fee to PDPW upon registration, then consult with their "Count On Us" partners to determine the scholarship amount.
"Count On Us"
partners include:
Ag Consulting Team
Bank of Brodhead
BMO Harris Bank
Bremer Bank
Citizens State Bank of Loyal
Compeer Financial
Dairy Business Consulting, Inc.
DMB Community Bank – DeForest
Farmers & Merchants Union Bank
Greenstone Farm Credit Services
Investors Community Bank
Rabo AgriFinance
At registration, interested participants will complete an online placement assessment to determine which level best suits the degree of the individual's financial comprehension. Each training group offers a multi-session, multi-date format.
Level 2
will start Jan. 13-14, 2021; continues Feb. 10-11, 2021 and concludes March 3-4, 2021. This series will offer an in-depth look at financial tools such as income statements, inventories, and depreciation. A study of profitability and cost-center tracking will show trainees how to separate various parts of their operation to measure the profitability of each enterprise such as raising heifers, steers and crops.
Level 3
will be held March 24-25, 2021. This session will cover budgeting tools for planning and performance monitoring, trend analysis, key metrics to monitor, and benchmarking. This level will stretch attendees with managing capital investment for their business, how to optimize capital purchases and protocols for sharing records.
Level 1
sessions concluded in November and December 2020; sessions are already being planned for November and December, 2021.
Level 1 & 2 program trainers include
Gary Sipiorski
, an independent business and financial consultant; and
Dr. Kevin Bernhardt
, Professor of Agribusiness at UW-Platteville School of Agriculture and Farm Management Specialist with UW-Extension and Center for Dairy Profitability. Level 3 instruction is led by
Dick Wittman
, board chair, transition coach and former manager of a 20,000-acre crop, cattle and timber operation in northern Idaho.
To learn more about Financial Literacy for Dairy and to
register online
for upcoming levels, visit www.pdpw.org, or call the PDPW office at 1-800-947-7379.
Financial Literacy for Dairy is an accredited training that offers up to 32 Dairy AdvanCE (DACE) continuing education credits for Level 1, up to 48 DACE credits for Level 2 and up to 16 DACE credits for Level 3. To learn more or secure credits, visit
https://dairyadvance.org/
.
Professional Dairy Producers (PDPW) is the nation's largest dairy producer-led organization of its kind, focusing on producer professionalism, stakeholder engagement and unified outreach to share ideas, solutions, resources and experiences that help dairy producers succeed.
###
---