---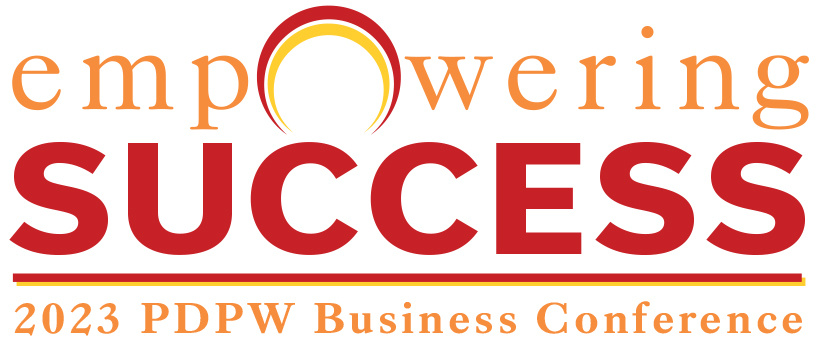 New Feeding Technologies, Maternity Pen Practices on Display at PDPW Business Conference
March 8, 2023
FOR IMMEDIATE RELEASE
Contact: Shelly Mayer
800-947-7379
mail@pdpw.org
Full media package available:
English-language flier
Spanish-language flier
Hi-res PDPW logo
Empowering Success logo
New Feeding Technologies, Maternity Pen Practices on Display at PDPW Business Conference
Hands-On Hubs provide unique opportunity for dairy producers to test technologies on site
DAIRY NEWS
– One of the most popular portions of the annual PDPW Business Conference, presented by Professional Dairy Producers® (PDPW) will include opportunities for dairy producers and their teams to test out new technologies and management practices and interact with industry experts.
At the 2023 PDPW Business Conference, the Hands-On Hub sessions will feature two repeating programs both days of event, set for March 15-16, 2023, at the Kalahari Resorts in Wisconsin Dells, Wis. Hands-On Hub sessions will run simultaneously from 8:30 to 9:45 a.m. and 2:30 to 3:45 p.m. on Wednesday, and 8:30 to 9:45 a.m. and 1:30 to 2:45 p.m. on Thursday.
The 2023 Hands-on Hub sessions will include:
"Test tech tools that dial in the ration" led by Katie Raver, animal nutrition and field support specialist, Rock River Laboratory, Inc., will share and demonstrate new technologies for monitoring, measuring and tracking feed rations. Producers can test, compare and learn about new tools before making an investment for their operation. In addition to Raver, representatives from SCiO, trinamiX-BASF and Si-Ware Systems will be available for questions and demonstrations.
"Obstetrics and maternity care," led by Dr. Ryan Breuer, DVM, clinical assistant professor, Large Animal Internal Medicine, UW-Madison, and Dr. Paul Merkatoris, DVM, assistant professor, School of Veterinary Medicine, UW-Madison, will feature hands-on, practical insights for managing close-up and maternity care. They will use a hands-on simulation model to outline the pre-, mid- and post-delivery signs to watch for. They'll also demonstrate protocols for safe, healthy calf deliveries, identifying birthing scenarios needing assistance and safe handling practices for handlers and cows. Additionally, attendees will have the opportunity to depict specific birthing scenarios and ask about when to assist the cow and when to call a veterinarian.
"We are excited to provide unique, real-world opportunities for dairy producers and their teams in the Hands-On Hub," said Cassandra Strupp, PDPW Program Manager. "Not only are producers able to test new feeding technologies and see calving simulation models, they can interact directly with experts in the field, who can provide information to help producers put these resources in place at their own dairies after the conference."
In addition to hands on sessions, dairy's premier educational event will feature nearly 60 keynote, break-out, hands-on and other sessions. The Nexus® Stage will highlight the newest dairy innovations and the Preview Stage will present ongoing dairy-related university research. The two-day event will also include an expanded Hall of Ideas and Equipment show as well as Youth Leadership sessions led by Michael Hoffman to help youth ages 15 to 18 build communications and self-awareness skills. For more details on each session, view the conference
flier
.
Sessions at the 2023 Business Conference will be simultaneously translated into Spanish; click
here
for the Spanish-language flier. For more details, including speaker bios, lodging and exhibiting information click
here
.
The 2023 PDPW Business Conference offers 810 minutes of accredited training through such providers as Dairy Advan
CE
(DACE) American Registry of Professional Animal Scientists (ARPAS) and Certified Crop Advisor (CCA).
Professional Dairy Producers (PDPW) is the nation's largest dairy producer-led organization of its kind, focusing on producer professionalism, stakeholder engagement and unified outreach to share ideas, solutions, resources and experiences that help dairy producers succeed.
###
---