---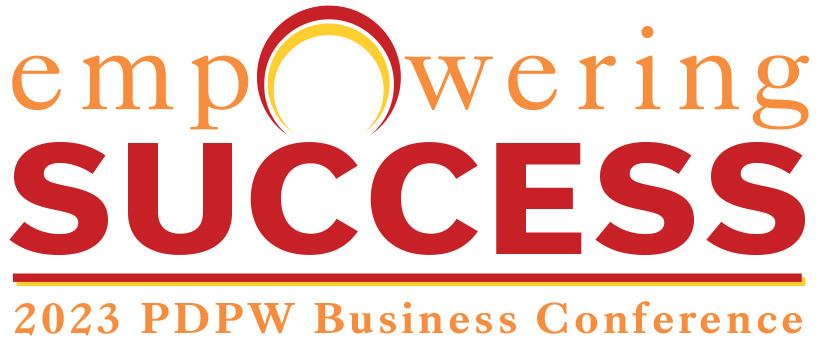 Navigating Political and Economic Uncertainties is Key to Dairy Success
March 6, 2023
FOR IMMEDIATE RELEASE
Contact: Shelly Mayer
800-947-7379
mail@pdpw.org
Full media package available:
English-language flier
Spanish-language flier
Hi-res PDPW logo
Empowering Success logo
Navigating Political and Economic Uncertainties is Key to Dairy Success
PDPW Business Conference keynote sessions to focus on forces that can impact dairy and ag markets
DAIRY NEWS
– The world's political and economic landscape is evolving more quickly than ever and every change has implications for agricultural markets and dairy producers. Keynote sessions at the 2023 Business Conference presented by Professional Dairy Producers® (PDPW) will further explore the geopolitical and economic forces at work around the globe and provide insights to help today's dairy producers navigate the uncertain times ahead.
Scheduled for March 15-16, 2023, at the Kalahari Resorts in Wisconsin Dells, Wis., the conference will feature nearly 60 keynote, break-out, hands-on and other sessions. The Nexus® stage will feature the newest dairy innovations and the Preview Stage will highlight ongoing dairy-related university research.
The Wednesday opening session,
"What in the world? Global politics and evolving markets,"
will feature Dan Basse, president of AgResource Company, and Jacob Shapiro, partner and director of geopolitical analysis for Cognitive Investments. The pair will identify key geopolitical forces expected to shape the next five years with an emphasis on trade protectionism, conflicts between great powers and the coming worldwide macro developments expected to affect dairy producers and other major agricultural commodities.
On Thursday, Dr. Ed Seifried, PhD, professor emeritus of Economics and Business at Lafayette College, will present
"Making sense out of an economic whirlwind".
This keynote address will break down macro-economic indicators that will have the most impact on business decisions in months and years to come. Dr. Seifried will bring his experience as an economist, faculty member and dean of banking schools, and executive consultant to explain a complex topic in meaningful way so attendees can create strategies to capitalize on the downward and upward trends.
For more details on each session, view the conference
flier
.
The two-day event will also feature an expanded Hall of Ideas and Equipment show as well as Future of Success Youth Leadership sessions led by conference emcee Michael Hoffman to equip youth ages 15 to 18 with enhanced communications and self-awareness skills.
Sessions at the 2023 Business Conference will be simultaneously translated into Spanish; click
here
for the Spanish-language flier. For more details, including speaker bios, lodging and exhibiting information click
here
.
The 2023 PDPW Business Conference offers 810 minutes of accredited training through such providers as Dairy Advan
CE
(DACE) American Registry of Professional Animal Scientists (ARPAS) and Certified Crop Advisor (CCA).
Professional Dairy Producers (PDPW) is the nation's largest dairy producer-led organization of its kind, focusing on producer professionalism, stakeholder engagement and unified outreach to share ideas, solutions, resources and experiences that help dairy producers succeed.
###
---