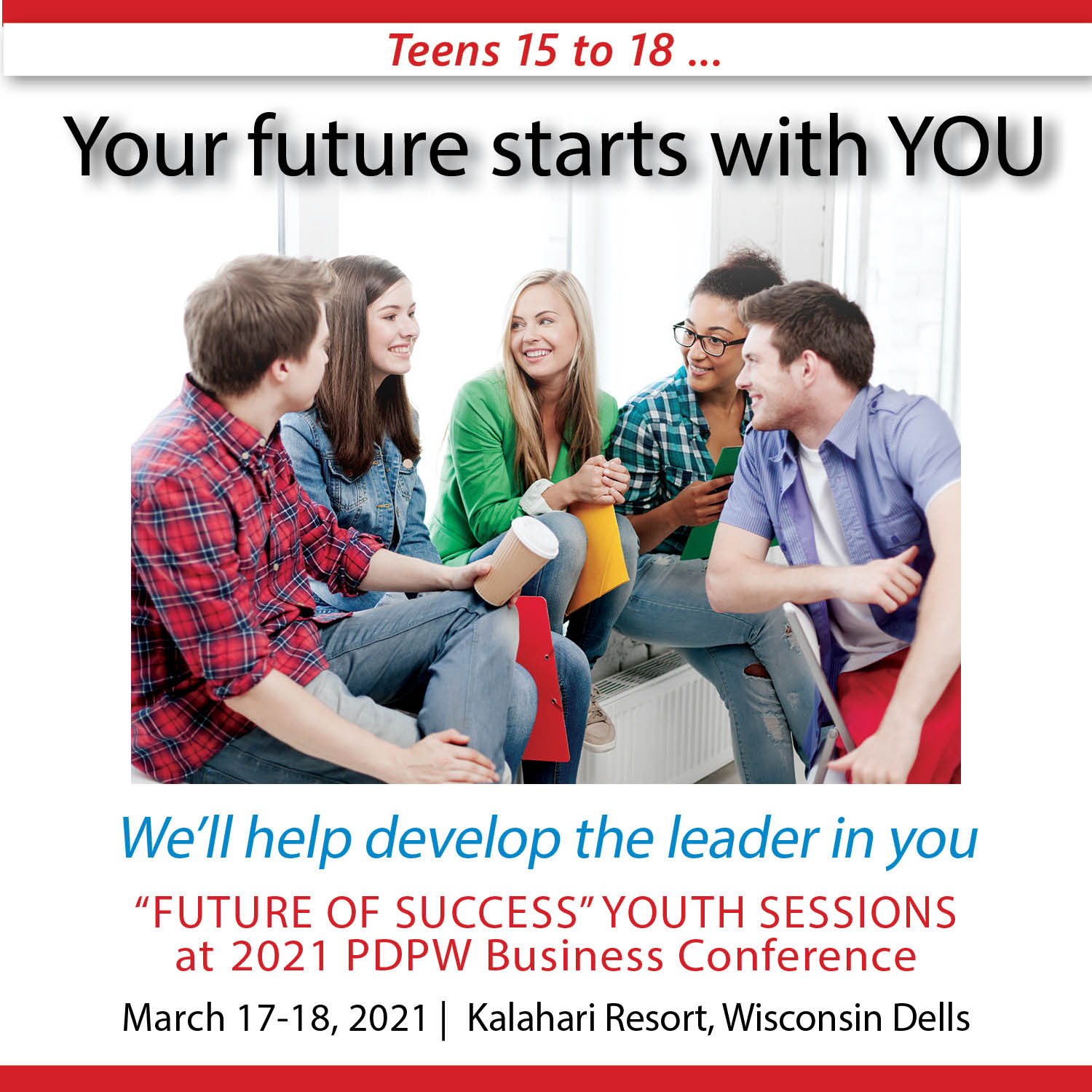 "The Future of Success" Youth Sessions
All-new youth-leadership programming, providing four separate fast-paced, engaging sessions for teens 15 to 18 years old to boost their communications, teamwork and collaboration skills at the 2021 PDPW Business Conference at the Kalahari Resort in Wisconsin Dells, Wis.
Date / Time
March 17-18, 2021 Location
Wisconsin Dells, WIPrice
Students: $75.00/ day
Description
Teenagers 15 to 18 years old: The future of your success hinges on how you interact and work with others. The world needs leaders with strong social and communication skills, emotional intelligence and an ability to collaborate with others, particularly those with different personalities and backgrounds. This all-new addition to PDPW Business Conference gives you the chance to develop leadership skills by participating in team challenges and activities that promote teamwork. Trainer Hans Gochenaur's unforgettable style will have you laughing and learning ‑ the time will fly. Your future success starts now.
*All students ages 15-18 must be accompanied to the 2021 PDPW Business Conference by a parent or chaperone.
Training Sessions
Each session is different; you'll want to attend them all:
Session 1: Weds. 8:45-10 am
Session 2: Weds. 2:30- 3:45 pm
Session 3: Thurs. 8:45-10 am
Session 4: Thurs. 1:30- 2:45 pm
---