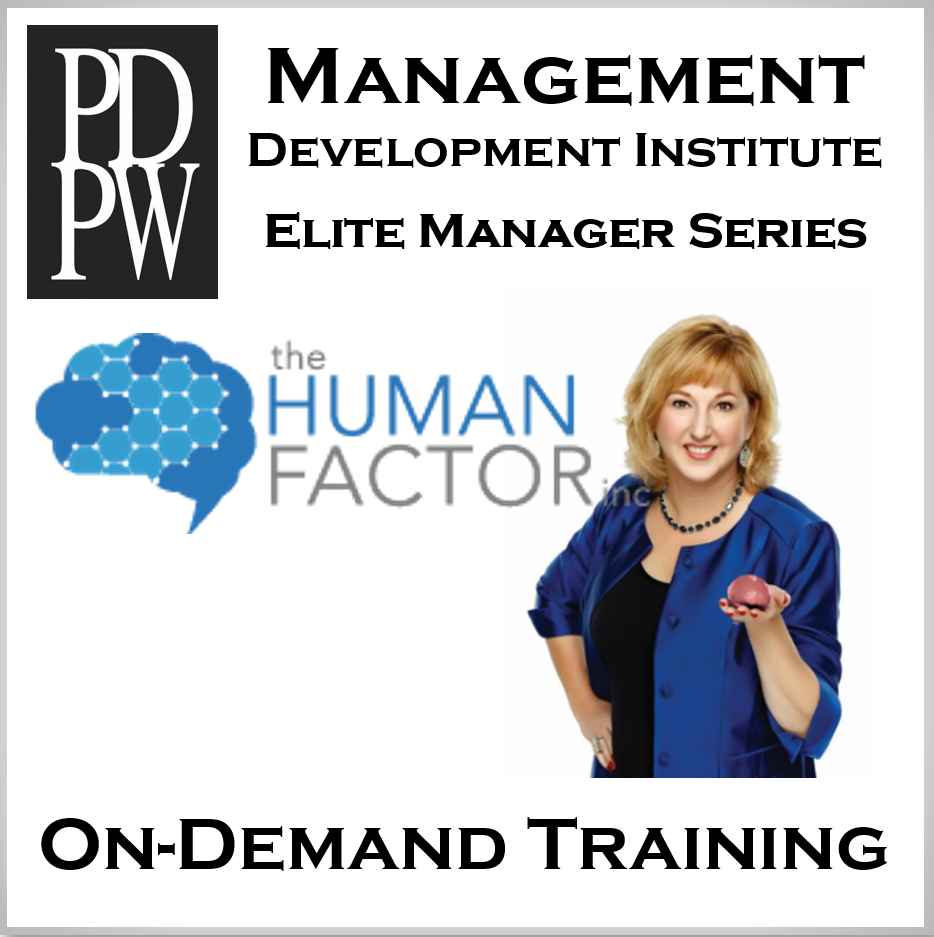 Management Development Institute I Elite Manager Series
Become the dairy manager you've always wanted to be (and always wish you had). The personal and professional development Holly G. Green, CEO and managing director of The Human Factor, Inc. is partnering with PDPW to conduct the on-demand program Management Development Institute | Elite Manager series.

To learn more about The Management Development Institute (MDI) | Elite Manager series, call PDPW at 800-947-7379.
Date / Time
Varies Price
$200/month for one year
Description
PDPW has teamed up with Holly Green to offer this training exclusively to the dairy community. It's not rocket science, it's brain science! Using the latest in neuroscience research, Holly will provide dairy farmers and agribusiness professionals insights on how to think and act differently to develop a culture of excellence and stay focused on winning every day on the dairy!
To learn more about The Management Development Institute (MDI) | Elite Manager series, call PDPW at 800-947-7379.
MDIs Elite Manager Includes tools, tips and techniques including the following:
The world's best managers (expectations of great managers today, self-assessment, etc.)
A deep dive into understanding your brain and the brains of others at work (exposing yourself, creating the right relationship with your boss, etc.)
How do you communicate, organize, gather data, and process issues (preferences, practices & prompts)
Seeing differently – how to shift your lens to view the world thru multiple perspectives (new possibilities, what if thinking, decision support tools)
Making great decisions (application to real work)
The winner's mindset (destination modeling at the team level, what elite players do and think consistently
Bringing winning to life (Inform, inspiring and engaging your team every day)
Bringing winning to life (part 2) (driving execution, supporting and maintaining individual performance plans, developing others)
Asking the right questions & effective meetings (1:1's, effective meetings - team, external, other teams…)
Feedback up, down & sideways (giving and receiving feedback to all levels)
Directing, delegating or developing (which approach, when)
Creating/supporting a high performing team culture (best places to work criteria, team application)
Leveraging your learning – continuous improvement (self-development)
Content is delivered in a variety of channels:
12 interactive webinars, one per month (recorded, archived, and accessible for the year)
Readings of selected management materials (with thinking prompts) from global experts throughout the year
3 peer learning laboratory sessions (guided debriefs on specific topics covered with case studies w/subgroup (4 participants) + feedback loop)
Multiple self-assessments on specific topics
Frameworks, techniques, tools, etc.
Monthly workbooks with reference materials
Weekly email prompts
Brain exercises
Monthly Inform, Inspire & Engage™ your team assessments
Holly Green is CEO and managing director of The Human Factor, Inc. a consulting firm that develops leadership knowledge, skills and competencies. As a behavioral scientist and experienced business leader, Holly has worked with the U.S. Navy SEALs, Top Gun Fighter Pilots, Olympic athletes, senior NFL referees, the FBI Leadership Academy, and two U.S. Presidents. She consults with winning organizations globally.
---