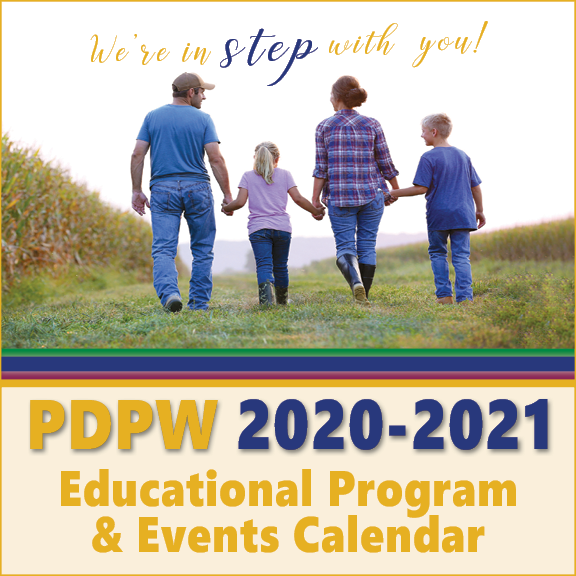 2020-2021 Educational Program & Events Calendar
Best-in class, producer-led, education at its finest. Check out the full 2020-21 PDPW Educational Programs & Event Calendar.
Date / Time
2020-2021
Description
The 2020-2021 PDPW Educational Program & Event Calendar is a testament to how dairy producers come together to drive the programming they need most. As dairy's professional development organization, we strive to provide leading-edge programs and events for our nation's most forward-thinking dairy farmers. Though 2020 has been a challenging year, we continue to bring forth the programs, speakers and content they've asked us for.
A special thank you to our PDPW Vision, Mission, Corporate and Event Sponsors for ensuring adequate funding continues to be available as we build best-in-class dairy education for our solution-oriented dairy farmers and professionals.
---