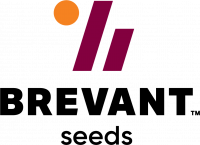 Brevant Seeds
Address:
671 Broken Arrow Road
Chanhassen, MN 55317
Brevant™ Seeds is a high-performance corn and soybean brand from Corteva Agriscience. We provide industry-leading seed genetics, sold exclusively through local ag retailers. Brevant Seeds has a broad corn silage lineup, including BMR and Unified, offering premier silage digestibility and optimal milk production in today's modern cow genetics. Brevant seeds sets itself apart by providing a unique way of doing business driven by its field experts teamed with local retailers. For more information about Brevant seeds in the U.S., visit Brevant.com or follow Brevant seeds on Facebook, Twitter and YouTube.