---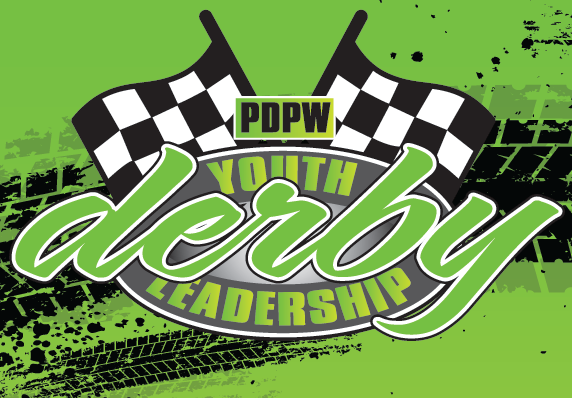 Youth Leadership Derby Brings Hands-On Leadership to Industry
March 28, 2016
FOR IMMEDIATE RELEASE
March 28, 2016
Contact: Shelly Mayer
800-947-7379 or
mail@pdpw.org
*Media Release Package (speaker headshots, program flyer, press release, etc.)
Youth Leadership Derby Brings Hands-On Leadership to Industry
DAIRY NEWS – The 2016 Professional Dairy Producers® (PDPW) Youth Leadership Derby will be held at Brillion High School in Brillion, Wis. on April 16-17. It is once again a powerhouse career development event with interactive learning experiences for today's youth.
This year's must-attend leadership event for youth ages 15-18 years old will begin at 10 a.m. on Saturday, April 16 and conclude at 12:45 p.m. on Sunday, April 17. The overnight lock-in is available to high school students interested in advancing their career and college preparation. Attendees will be engaged with keynote speakers, on-farm wet labs and breakout sessions and enveloped with a fast-paced learning environment.
The featured speakers for this industry exclusive learning event include:
Sam Glenn – Accomplished artist, author and expert on attitude
Eddie Slowikowski – World-class runner, author and entrepreneur
Teyanna Loether – 68th Alice in Dairyland will inspire with her view of the future of dairy
Along with these world-class featured speakers, attendees have the opportunity to visit Holsum Dairy to work with veterinarians and view first-hand the state of the art 72-stall rotary parlor, methane digester and other modern dairy technologies. In addition, they will be exposed to UW-Madison college mentors, dairy leaders, and like-minded peers that are looking to grow their leadership and agribusiness acumen.
Registration for this premier dairy youth learning program is due by April 10. To learn more about the Youth Leadership Derby and to register, visit
www.pdpw.org
or contact PDPW at 1-800-947-7379.
Professional Dairy Producers of Wisconsin is a dairy-producer founded organization that provides educational programs and services to fellow dairy producers. PDPW's mission is "to share ideas, solutions, resources, and experiences that help dairy producers succeed."
###
---