---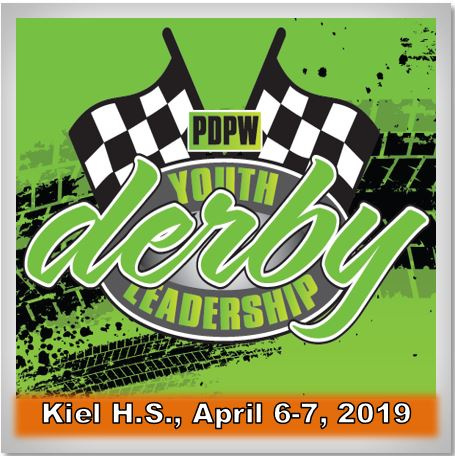 Dive In, Dissect and Discover Dairy at the PDPW Youth Leadership Derby
March 11, 2019
FOR IMMEDIATE RELEASE
Contact: Shelly Mayer
800-947-7379
mail@pdpw.org
Full Media Package is available (i.e. flyer, press release, photos, etc.)
Review Flyer:
Program
Flyer
Review Press Release:
Program
Press Release
Photos/Logos:
Program
Photos/Logos
Dive In, Dissect and Discover Dairy at the PDPW Youth Leadership Derby
Must-Attend Event for Youth Interested in Dairy Industry, Set for April 6-7 in Kiel, Wis.
DAIRY NEWS
– Know a high school student interested in a career or furthering their education in the dairy industry – farming, food system, veterinary fields and beyond? Make sure they are registered for the 2019
PDPW Youth Leadership Derby
, presented by Professional Dairy Producers® (PDPW) on Apr. 6-7, 2019 in Kiel, Wis.
The two-day, overnight education experience will run from 9:30 a.m. on Sat., April 6, to 12:15 p.m. on Sun., April 7, at Kiel High School in Kiel, Wis. Students must be between 15 and 18 years old to register.
Youth Leadership Derby is designed to help students build communications and leadership skills while participating in tours and hands-on activities that will prepare them for success in an academic or workplace environment.
Highlights of the 2019 program include:
Off-site experience tours to Farm Wisconsin Discovery Center, Lakeshore Technical College and LaClare goat farm and creamery.
Discovery Forums with deep-dive discussions with researchers and industry experts. Topics include how soil types impact farm design, agricultural testing tools, ensuring consistency in herd health, and best practices for calf care.
Leadership Discovery sessions focused on public speaking, personality and emotional intelligence, and team building exercises.
Keynote presentation by Robert Anthony, US Amputee Soccer Player, actor, American Ninja Warrior Season 9 competitor, and the Founder of "Limb Possible."
Networking opportunities with college students and agriculture industry leaders.
Follow along digitally in advance of and during the event by following @dairyPDPW and using #PDPWYLD2019 on Facebook, Twitter, Instagram, and LinkedIn.
To learn more about Youth Leadership Derby and
to register,
visit www.pdpw.org or contact PDPW at 1-800-947-7379. In addition to registration, a parental waiver and medical form is required for each participant.
Professional Dairy Producers (PDPW) is the nation's largest dairy producer-led organization of its kind, focusing on producer professionalism, stakeholder engagement and unified outreach to share ideas, solutions, resources and experiences that help dairy producers succeed.
###
---