---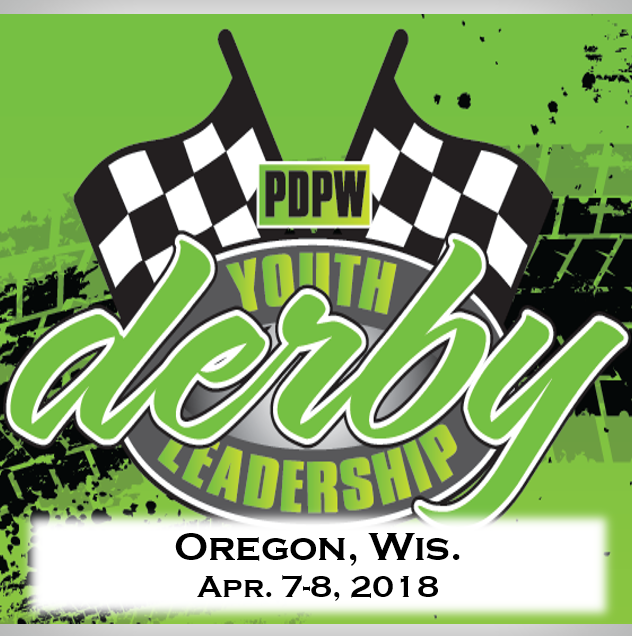 Explore Career Opportunities and Develop New Skills at PDPW Youth Leadership Derby
March 25, 2018
FOR IMMEDIATE RELEASE
Contact: Shelly Mayer
800-947-7379
mail@pdpw.org
Full Media Package is available (i.e. flyer, press release, photos, etc.)
Review Flyer:
Training
Flyer
Review Press Release:
Training
Press Release
Photos/Logos:
Training
Photos/Logos
Explore Career Opportunities and Develop New Skills at PDPW Youth Leadership Derby®
Hands-on Labs, Farm Tours, Workshops and Keynote Speakers on Tap for April 7-8 Event
DAIRY NEWS
– The annual
PDPW Youth Leadership Derby®
(YLD), presented by the Professional Dairy Producers® (PDPW), provides youth ages 15 to 18 with a unique career and leadership development opportunity. Non-farm and farm kids will learn through hands-on workshops, interactive sessions, and meet other young students interested in agriculture. YLD will begin at 10:00 a.m. on Saturday, April 7, 2018, and run through 12:30 p.m. on Sunday, April 8, at Oregon High School in Oregon, Wis.
Students will participate in:
Interactive workshops at the University of Madison-Wisconsin campus, including food science with the Center for Dairy Research, udder and lung dissections with Drs. Hernandez and Ollivett, and bug discovery with entomologist P.J. Lietsch.
On-site tour of Sassy Cow Creamery and dairy farm
Discovery Forums highlighting study abroad experience, dairy policy, nutrition, professional behavior and dairy reproduction
Career Discovery Roundtables with allied industry, representing more than 10 fields
Inspirational keynote speakers including Natalina Sents, "Why I Farm" road trip blogger, Crystal Siemers-Peterman, 2017 Alice in Dairyland, and Kevin "Atlas" Laue, host of "Believe in You" video series.
Improve comedy troupe entertainment, featuring Monkey Business Institute
Registration is open to the public
and limited to the first 100 student registrations. To learn more about Youth Leadership Derby, visit www.pdpw.org or contact PDPW at 1-800-947-7379. Follow along digitally via social media by using @dairyPDPW and #YLD2018 on
Facebook
,
Twitter
,
Instagram
, and
LinkedIn
.
Professional Dairy Producers (PDPW) is the nation's largest dairy producer-led organization of its kind, focusing on producer professionalism, stakeholder engagement and unified outreach to share ideas, solutions, resources and experiences that help dairy producers succeed.
###
---