---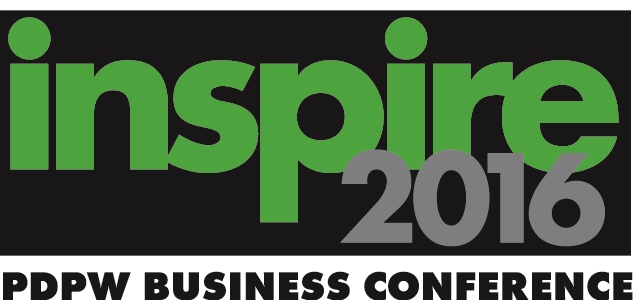 Veterinarians, Dairy Farmers Working Together to Ensure Safe Meat and Milk
March 16, 2016
FOR IMMEDIATE RELEASE
Contact: Shelly Mayer
800-947-7379
mail@pdpw.org
* Media Release Package (speaker photos, program flyer, etc.)
Veterinarians, Dairy Farmers Working Together to Ensure Safe Meat and Milk
There is a voluntary effort within Wisconsin's dairy industry to establish a proactive way to help farmers treat their sick cows in a manner that keeps milk and meat products safe for consumers, while ensuring the farm has a cost-effective method to keep their animals healthy. It's called Food Armor®, a six-point plan that addresses food safety and long-term proper drug use on farms.
The concept was developed by veterinarians and dairy industry officials who hope to solve herd health challenges in a non-regulatory fashion with the goal of maintaining and growing consumer confidence.
Dr. Jon Garber is the chairman of the Food Armor® Committee. He told attendees of the Professional Dairy Producers of Wisconsin's (PDPW) annual business conference in Madison that the group is working to develop an on-farm program that delivers a verifiable drug quality assurance program by defining the roles and responsibilities of those using it.
"This program ensures that the farm is in compliance with state and federal animal health regulations," Dr. Garber said. "It is our hope that Food Armor has the opportunity to become the leading voluntary, verifiable food safety program for the U.S. dairy industry."
Several years ago, the Wisconsin Veterinary Medical Association (WVMA), in partnership with PDPW, developed the 'What Matters' initiative – a comprehensive non-regulatory, educational outreach program. That led to the creation of the Food Armor training program that teaches veterinarians and producers how to implement Hazard Analysis and Critical Control Point (HACCP) plans for proper drug use on dairy farms.
"Our goal is to be proactive in developing a non-regulatory approach to helping the industry treat their animals in the best way while raising the dairy industry's standards," Dr. Garber explained. "It's important that we accomplish this with accountability and transparency in mind."
HACCP is a management system that ensures food safety from harvest to consumption. Dr. Garber says preventing problems from occurring in the first place is the paramount goal of any HACCP plan.
"We do this through a science-based and systematic approach that identifies specific hazards and measures for their control to ensure the safety of food," he notes.
This includes implementing a farm certification program, which helps keep better records of when farms use antibiotics and establishing a protocol of when animals should be treated.
The ultimate goal of Food Armor is to reduce the risk of selling meat and milk products that have violative residues, while demonstrating commitment to animal welfare. This in turn elevates consumer confidence, reduces risk of antibiotic resistance in dairy cows and saves the farm money
Farms may only be Food Armor-certified by working with a licensed veterinarian and having their HACCP program approved by an accredited Food Armor veterinarian.

###
---