---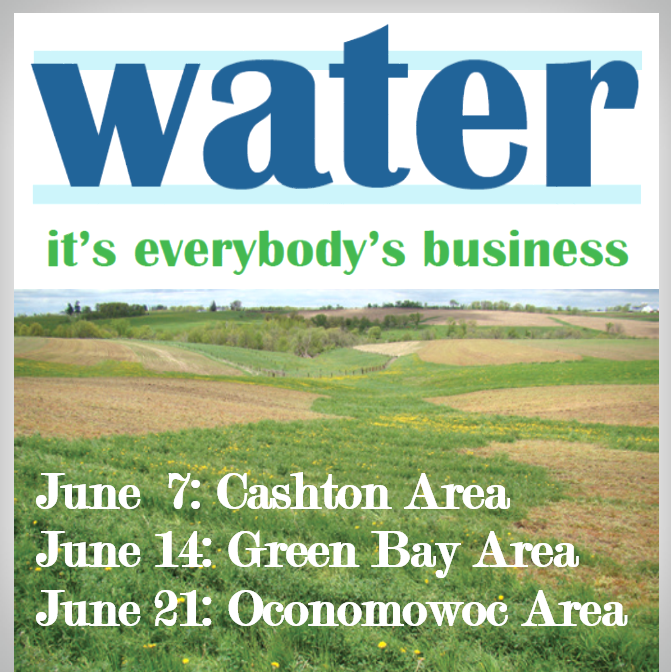 Cashton Water Quality Tour Set for Next Week
May 31, 2016
FOR IMMEDIATE RELEASE
Contact: Shelly Mayer
800-947-7379
mail@pdpw.org
Full Media Package is available (i.e. photos, flyer, press release, etc.)
Cashton Water Quality Tour Set for Next Week
DAIRY NEWS –
The Professional Dairy Producers® (PDPW) and UW Discovery Farms are partnering to bring Water Quality Tours to three key Wisconsin regions – Cashton, Green Bay and Oconomowoc on June 7, 14, 21, 2016 respectively.
With regulations impacting dairy farms, food production facilities and municipality plants, on-site tours are essential to bring key stakeholder's and project collaborators together to learn and engage. The charter bus time will foster connections and open lines of diverse discussions, while highlighting the landscape-specific water quality challenges of each region.
The first tour will take place next week, Tuesday, June 7, 2016. The bus will depart from the Country Inn and Suites, 737 Avon Road, Sparta, Wis., at 9:00 a.m. and return at 3:30 p.m. Tour stops for that day include:
Stop 1: Discovery Farms Jersey Valley Watershed Project. Hear from those involved with the project while touring their water quality monitoring sites.
Stop 2: Malin Farm. See live demonstration of equipment used to monitor water quality while discussing what they are learning during their partnership.
Stop 3: Sparta Watershed Treatment Plant. Learn the variety of work and results accomplished with the community on phosphorus trading and adaptive environment. Then, visit a recent stream restoration site.
The tours are open to the public, including business owners, elected officials, municipality leaders, farmers, and citizens who are interested in viewing water quality firsthand. Each tour will focus on the technical science, innovative engineering, and management factors used to ensure superior water quality.
The other tour dates and locations for the Water Quality Tours will highlight two other Wisconsin landscape regions – June 14 in Green Bay and June 21 in Oconomowoc. There are still seats available, but space is limited. Tour registration is $30, which includes lunch and transportation. To learn more about Water Quality Tours and to register, visit
www.pdpw.org
or call 1-800-947-7379 today.
Professional Dairy Producers (PDPW) is the nation's largest dairy producer-led, grassroots organization of its kind, focusing on education, networking and professional development to shares ideas, solutions, resources and experiences that help dairy producers succeed.
###
---