---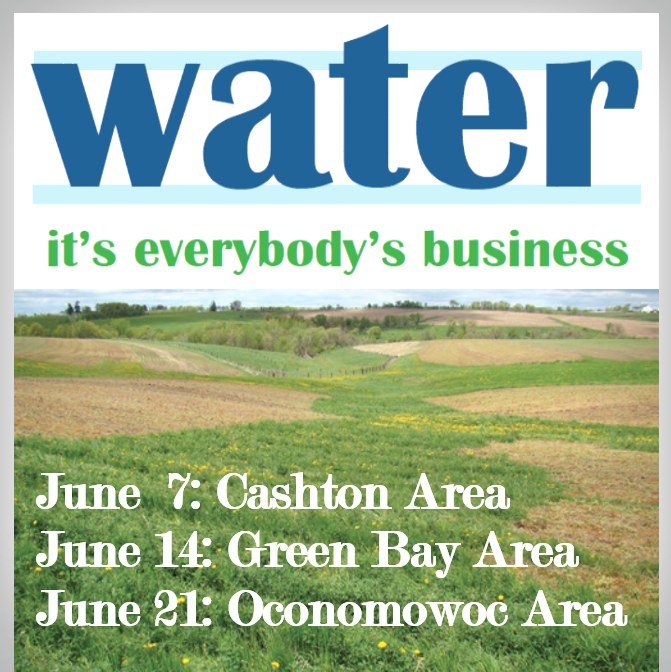 PDPW and UW Discovery Farms to Host Water Quality Tours
May 16, 2016
FOR IMMEDIATE RELEASE
Contact: Shelly Mayer
800-947-7379
mail@pdpw.org
Full Media Package is available (i.e. photos, flyer, press release, etc.)
PDPW and UW Discovery Farms to Host Water Quality Tours
DAIRY NEWS –
Water quality is a crucial aspect of agriculture, and directly impacts the dairy industry and rural communities. The Professional Dairy Producers® (PDPW) understand the need to bring together agricultural business leaders and consumers to openly discuss and learn how the dairy industry is invested in water quality. The Water Quality Tours, held Tuesday, June 7, 14, 21, are brought to you as a partnership effort between UW Discovery Farms and PDPW.
The tours are open to the public, including business owners, elected officials, municipality leaders, farmers, and citizens who are interested in viewing water quality firsthand – focusing on science, engineering, and management to achieve common goals.
The three, one-day Water Quality Tours will leave on a chartered bus from three locations at 9:00 a.m., returning at 3:30 p.m. Each day will offer a tour and dialogue on a farm, business, and wastewater treatment plant. The dates and locations are as follows:
June 7: Cashton, Wis. – park and board at Country Inn & Suites (737 Avon Rd., Sparta, WI 54656). This day will showcase Discovery Farms Jersey Valley Watershed Project, Malin Farm and Sparta Wastewater Treatment Plant.
June 14: Green Bay, Wis. – park and board at BelGioioso Cheese (5810 Cty. NN, Denmark, WI, 54208). Tour stops in this area will include BelGioioso Cheese, Inc., NEW Water Wastewater Treatment Plant and Brickstead Dairy.
June 21: Oconomowoc, Wis. – park and board at Summit Park and Ride (36337 Delafield Rd., Summit, WI 53066). This third tour will highlight Koepke Farms, Oconomowoc Wastewater Treatment Plant and the Tyranena Brewing Company.
Along with touring the above dairy businesses, attendees will also connect with key project collaborators, such as Land Conservation Departments and the National Resources Conservation Service, to learn more on the landscape-specific water quality challenges of each region.
Tour registration is $30 and includes lunch and transportation. Space is limited. To learn more about Water Quality Tours and to register, visit
www.pdpw.org
or call 1-800-947-7379 today.
Professional Dairy Producers (PDPW) is the nation's largest dairy producer-led, grassroots organization of its kind, focusing on education, networking and professional development to shares ideas, solutions, resources and experiences that help dairy producers succeed.
###
---