---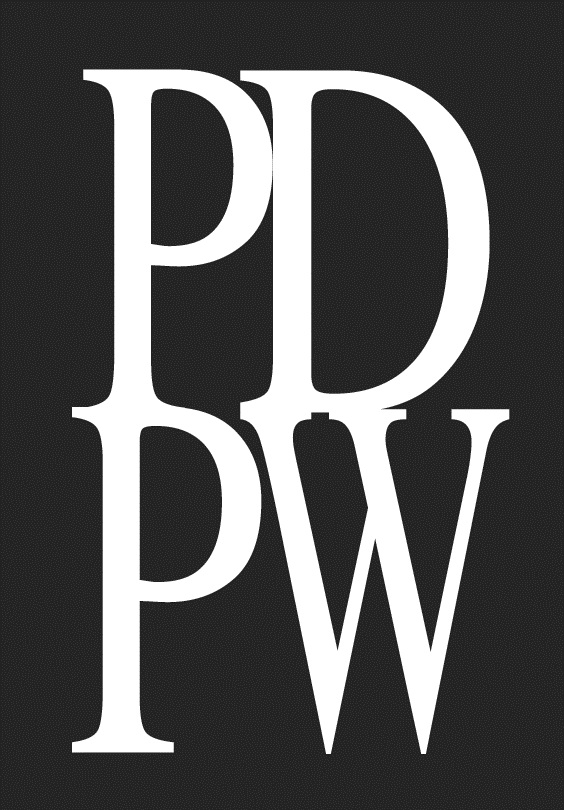 2018-19 PDPW Board Election Results and Executive Committee Announced
April 8, 2018
FOR IMMEDIATE RELEASE
Contact: Shelly Mayer
800-947-7379
mail@pdpw.org
Full Media Package is available (i.e. Board photos, headshots, news releases, etc.)
2018-19 PDPW Board Election Results and Executive Committee Announced
DAIRY NEWS –
The Professional Dairy Producers® (PDPW) announce their 2018-19 PDPW Board of Directors and Executive Committee, naming Jay Heeg as President, Katy Schultz as Vice President, Dan Scheider as Secretary, and re-elected incumbent Brian Forrest as Treasurer of the Board.
The full 9-member 2018-19 PDPW Board of Directors include:
Jay Heeg, Heeg Brothers Dairy LLC, Colby, Wis. (President)
Katy Schultz, Tri-Fecta Farms Inc., Fox Lake, Wis. (Vice President)
Dan Scheider, Scheidairy Farms, Inc., Freeport, Ill. (Secretary)
Brian Forrest, Maple Ridge Dairy Business LLC, Stratford, Wis. (Treasurer)
Marty Hallock, Mar-Bec Dairy, Mondovi, Wis.
Mitch Breunig, Mystic Valley Dairy, LLC, Sauk City, Wis.
Andy Buttles, Stone-Front Farm, Lancaster, Wis.
Steven Orth, Orthland Dairy Farm LLC, Newton, Wis.
Janet Clark, Vision Aire Farms, LLC, Eldorado, Wis.
New to the Board, the PDPW farm membership elected dairy farmer
Janet Clark
of Eldorado, Wis. to her first three-year term. Janet Clark and her husband Travis joined her family's dairy, Vision Aire Farms, LLC in 2010 as employees. Her parents, Roger and Sandy Grade, are now transitioning ownership to Janet, Travis, and her brother David Grade. Janet manages the financials and calves. The dairy consists of 140 registered milking Holsteins and 1,000 acres of owned and rented land. Vision Aire also does custom baling and harvesting for neighboring farms. The farm was awarded the National Milk Quality award from Hoard's Dairymen in 2015 and 2016. Janet received her bachelor's degree in Agri Business Management from UW-Platteville and has served in many committee member and leadership positions.
Incumbent Directors Jay Heeg and Dan Scheider were both re-elected to the PDPW Board, to serve their second and final 3-year term.
The 2018-19 PDPW Board of Directors – Executive Committee includes:
Jay Heeg
(President)
of Colby, Wis. is the dairy manager and human resource manager at Heeg Brothers Dairy LLC, which he owns and operates with brothers Mark and Gary. The dairy has 1,000 Holstein cows, raises all their heifers, crops 2,800 acres of corn and alfalfa, and employs 21 full-time workers. After graduating from UW-River Falls with a Bachelor of Science degree in Broad Area Agriculture and a minor in Animal Science, Jay worked for Babson Brothers Company and directed the internship program. He was also involved with Market Analysis until returning to the farm in 1999. Jay also represents PDPW on the Wisconsin Beef Council Board and was the former Secretary to the PDPW Board.
Katy Schultz
(Vice President)
of Fox Lake, Wis. owns Tri-Fecta Farms Inc. with her siblings Kari and Nick. The farm has 500 cows and 2,000 acres of corn, alfalfa, wheat, soybeans, and peas. Katy is the on-farm manager for daily operations, including livestock and employees. She attended the University of Wisconsin-Platteville, where she earned a degree in Agribusiness.
Dan Scheider
(Secretary)
of Freeport, Ill., is a fifth-generation dairy farmer on both sides of his family. Along with his parents, Doug and Trish, and a dedicated team of employees they milk 650 cows and farm 1,100 acres. For the last ten years Scheidairy Farms has hosted medical students from the University of Illinois - College of Medicine at Rockford for a "No Harm on the Farm" Tour. The event includes training on unique rural medical issues and a simulated farm rescue including local first responders. Dan graduated from UW-Platteville and worked for three years in agribusiness banking in central Wisconsin before returning to the family farm.
Brian Forrest
(Treasurer)
of Stratford, Wis., began working on the family's 60-cow dairy after graduating from UW River Falls. He took ownership of the farm in 2002, growing the dairy to 140 cows and adding two full-time employees. In January 2012, the dairy entered into a partnership with Maple Ridge Dairy and now has 1,300 cows and 25 full-time and six part-time employees, with Brian managing the dairy operations and a majority of the employee administrative duties.
The Board also congratulates
retiring Board member,
Linda White
, of Reedsburg, Wis. following her completion of servant leadership to the PDPW Board, completing her second and final three-year term. Linda White and her husband, Jerry, own and operate Kinnamon Ridge Dairy in Reedsburg, Wis., along with their sons Ryan and Nathan. They have grown from a 50-cows farm to a 650-cow farm over the years and attribute their success to their team of employees. Linda has a B.S. in Organizational Managements and has represented agricultural interests on many town and county committees.
About PDPW
The PDPW Board of Directors meet throughout the year to develop organization strategy and establish opportunities to advance their mission of building a unified and robust dairy industry, as well as providing best-in-class education to fellow dairy farmers across the nation. To learn more about PDPW, visit
www.PDPW.org
or call 800-947-7379.
Professional Dairy Producers (PDPW) is the nation's largest dairy producer-led organization of its kind, focusing on producer professionalism, stakeholder engagement and unified outreach to share ideas, solutions, resources, and experiences that help dairy producers succeed.
###
Photo Caption (2018-19 PDPW Board of Directors):
"The 2018-19 PDPW Board of Directors and executive committee, pictured left to right, back to front: Jay Heeg (President), Marty Hallock, Dan Scheider (Secretary), Mark Binversie (Advisor), Steven Orth, Andrew Skwor (Advisor); then Katy Shultz (Vice President), Janet Clark, Brian Forrest (Treasurer), Mitch Breunig, and Andy Buttles; not pictured includes Advisors Dr. Randy Shaver and Jim Barmore."
Photo Credit:
Joseph Opsal Photography
Photo Caption (Linda White):
"With warm remarks from PDPW Executive Director Shelly Mayer, Linda White retires from the PDPW Board following her final term at the PDPW Business Conference," Mar. 14-15 in Madison, Wis."
Photo Credit:
Joseph Opsal Photography
---