---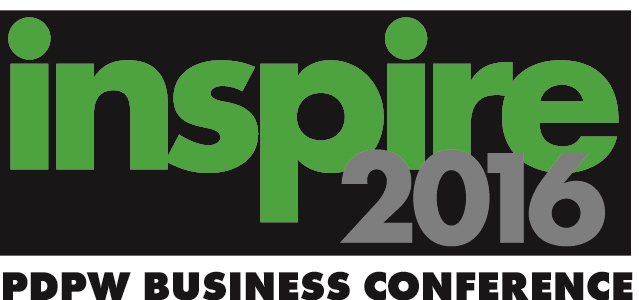 2016 PDPW Business Conference Overview
FOR IMMEDIATE RELEASE
March 17, 2016
Contact: Shelly Mayer
800-947-7379 or
mail@pdpw.org
EDITOR'S NOTE: A variety of news releases summarizing speakers at the 2016 PDPW Business Conference is available at this link:
http://pdpw.smediahost.net/businessconference/
.
2016 PDPW Business Conference Inspires Attendees
DAIRY NEWS – The annual PDPW Business Conference was once again the must attend industry event of the spring offering 30 hours of inspirational keynote speakers, informational specialty sessions, exclusive hands-on hubs and professional networking opportunities. This premier inclusive educational offering brought together a crowd of over 1,600 dairymen and industry professionals.
All in all, the two days encompassed 48 speakers with five of those including keynote speakers, Dan Basse, President of AgSource Company, Charlie Arnot, CEO of the Center for Food Integrity, Craig Culver, CEO of Culver Franchising Systems, Inc., Annika Stensson, Director of Research Communications for the National Restaurant Association and FDNY Chief Richard Picciotto.
Along with presentations on cutting edge industry topics, the Business Conference featured the highly interactive hands-on hubs in the New Holland Pavilion, allowing participants access to necropsy and live animal demonstrations. Additionally, the conference brought over 200 commercial exhibitors together with dairymen from around the Midwest introducing them to new technologies and information to assist them with day-to-day operations.
Yet another highlight was the six producer panels enabling peer learning opportunities among dairymen. Finally, this "Inspire" themed event brought dairy producers together to reconnect with old friends, meet new friends, connect with other industry professionals and share ideas.
The 2017 PDPW Business Conference will be a very special event for the Professional Dairy Producers as the organization celebrates their 25
th
Anniversary. Join them in celebrating this momentous event next year on March 15-16, 2017 at the Alliant Energy Center in Madison, Wis.
More highlights from the conference are available at
www.pdpw.org
.
Professional Dairy Producers of Wisconsin is a dairy-producer founded organization that provides educational programs and services to fellow dairy producers. PDPW's mission is "to share ideas, solutions, resources, and experiences that help dairy producers succeed."
###
---