---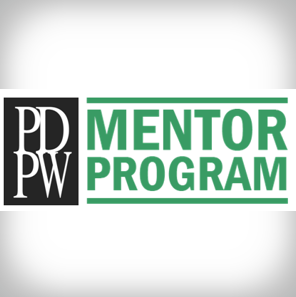 Applications for 2017 PDPW Mentor Program, Due November 10
October 12, 2017
FOR IMMEDIATE RELEASE
Contact: Shelly Mayer
800-947-7379
mail@pdpw.org
Full Media Package is available (i.e. flyer, press release, photos, etc.)
Review Flyer:
Program
Flyer
Review Press Release:
Program
Press Release
Photos/Logos:
Program
Photos/Logos
Applications for 2017 PDPW Mentor Program, Due November 10
College Students Matched with Dairy Producers to Provide Real-World Experiences in Dairy Industry
DAIRY NEWS
– College students considering a career in the dairy industry or dairy production are encouraged to apply for the
2017 PDPW Mentor Program
, brought to you by Professional Dairy Producers® (PDPW). The program provides a unique opportunity for students to gain on-the-ground experience on leading dairy farms and network with farmers and industry professionals.
Applications are due by Nov. 10, 2017.
Once received, students' applications are reviewed and matched with pre-selected mentor dairy host farms, matched by interests. Students will receive their mentor match information by Nov. 17, 2017.
Once matched, students are given the opportunity to spend an entire day (8-to-10 hours) to job shadow their mentor, allowing them to learn about their farm, technologies, and responsibilities. Students will complete a one-page summary of their experience.
All students who complete the Mentor Program will receive a complimentary registration to the 2018 PDPW Annual Business Conference, to be held March 14-15, 2018 in Madison, Wis. They will connect with their mentor and meet other students at the mentor breakfast, then attend professional development and educational sessions throughout the conference.
"The dairy industry is changing rapidly, and it is critical that dairy farmers adopt new technologies and management practices to be sustainable and productive," said Shelly Mayer, Executive Director of PDPW. "The PDPW Mentor Program provides students the chance to explore career opportunities, see firsthand how modern dairy farms are operating, and build connections with dairy farmers and industry professionals."
An online application
is available, or for a downloadable file or more information, visit www.pdpw.org, or contact PDPW at 1-800-947-7379.
Professional Dairy Producers (PDPW) is the nation's largest dairy producer-led organization of its kind, focusing on producer professionalism, stakeholder engagement and unified outreach to share ideas, solutions, resources and experiences that help dairy producers succeed."
###
---