---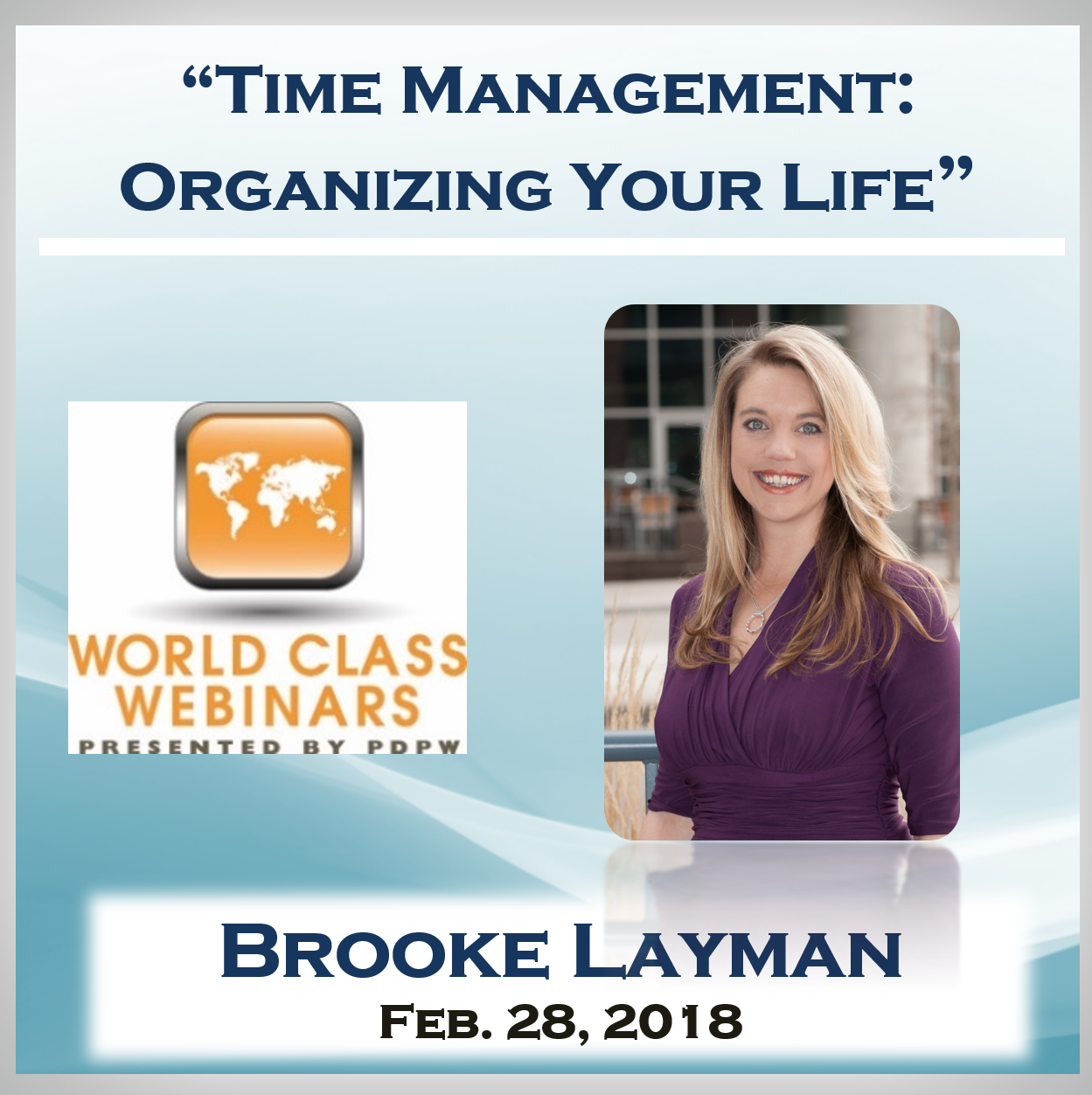 Webinar to Share Strategies to Boost Productivity, Make Most of Mobile Technology Tools
February 18, 2018
FOR IMMEDIATE RELEASE
Contact: Shelly Mayer
800-947-7379
mail@pdpw.org
Full Media Package is available (i.e. flyer, press release, photos, etc.)
Review Flyer:
Training
Flyer
Review Press Release:
Training
Press Release
Photos/Logos:
Training
Photos/Logos
Webinar to Share Strategies to Boost Productivity, Make Most of Mobile Technology Tools
PDPW World Class Webinars, Feb. 28 to Feature Time Management Expert Brooke Layman
DAIRY NEWS
– Strategies for dairy farmers and industry professionals to increase productivity, meet deadlines and manage projects and devices will be shared in a webinar presented by Professional Dairy Producers® (PDPW) on Wed., Feb. 28, at noon CT.
The PDPW World Class Webinars
"Time Management … Organizing Your Life"
will focus on tools and processes to reduce stress, while still getting the day's work done. The webinar will be presented by Brooke Layman, consultant for McGhee Productivity Solutions.
Layman brings an energizing and engaging approach to setting priorities and achieving work-life balance. She began her career as an underwriter in the insurance industry. Before joining McGhee Productivity Solutions, she was an independent Wellness Promotion consultant. Her focus is helping clients develop a sense of personal empowerment.
A key focus of the training will be developing strategies to use technology to make life easier, not more overwhelming. Layman will help participants sort through the clutter to realign activities to support business and personal goals.
Registration is open
for the Feb. 28 session by visiting
www.pdpw.org
or contacting PDPW at 1-800-947-7379. Participants who have registered can watch the sessions live or on demand to watch at their leisure.
All past PDPW World Class Webinars are available on the PDPW Webinar Library. To access the library of resources, visit http://pdpw.smediahost.net/webinar_library/.
Professional Dairy Producers (PDPW) is the nation's largest dairy producer-led organization of its kind, focusing on producer professionalism, stakeholder engagement and unified outreach to share ideas, solutions, resources and experiences that help dairy producers succeed.
###
---