---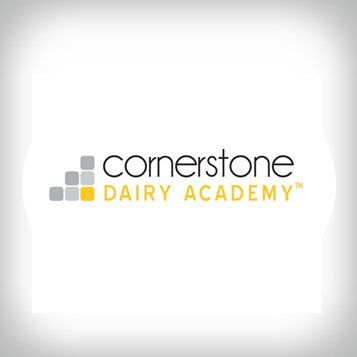 PDPW Cornerstone Dairy Academy, Application Deadline: Jan. 31
January 9, 2017
FOR IMMEDIATE RELEASE
Contact: Shelly Mayer
800-947-7379
mail@pdpw.org
Full Media Package is available (i.e. speaker photo, flyer, press release, etc.)
PDPW Cornerstone Dairy Academy, Application Deadline: Jan. 31
DAIRY NEWS
– The 2017 Professional Dairy Producers®
(PDPW) Cornerstone Dairy Academy™
is a two-day, leadership program, beginning March 14, 2017 from 9:30 a.m. to 8:30 p.m. and concluding March 15 from 7:15 a.m. to 9:30 p.m. The training will be held at the Alliant Energy Center – Exhibition Hall, in Madison, Wis.
Designed for dairy farmers and industry professionals, this application-based leadership training will broaden attendees' interpersonal understanding introspectively, raise awareness of the world in terms of social responsibility and economic trends, and grow attendees to the next level of leadership – lead others to success.
Each of the pillars will take place simultaneously on day one of the program. The three pillars include:
Influential Leaders: Interact and Influence - Possessing soft skills or the ability to interact with others professionally and effectively is a key to being successful in today's workplace. Trainers will immerse attendees in real-life examples that will improve communication, interpersonal people skills and emotional intelligence.
Visionary Leaders: Ethics, Leadership and Outlook - Good leadership is based on ethics. Trainers will use case studies to lead discussions on social responsibility and develop the skills of a high-impact player capable of leading others through market turbulence and change, like the challenges of a global economy.
Servant Leadership: Serve, Grow and Lead - Serving others is the foundation to good leadership and good leaders are developed. This session is designed to help participants cultivate their ability to lead others to success.
On day two of the Cornerstone Dairy Academy, all program participants will attend the 2017 PDPW Business Conference to attend all educational offerings and network with other dairy farmers and industry professionals.
Applications are due January 31, 2017.
Visit www.pdpw.org/cornerstone.php to complete your application and submission. Applicants will be notified by February 15 of their status. Continuing education credits for this program are also available through the UW-School of Veterinary Medicine.
To learn more about the 2017 Cornerstone Dairy Academy and to
obtain an application
, visit www.pdpw.org or contact PDPW at 1-800-947-7379.
Professional Dairy Producers (PDPW) is the nation's largest dairy producer-led, grassroots organization of its kind, focusing on education, networking and professional development to shares ideas, solutions, resources and experiences that help dairy producers succeed.
###
---