---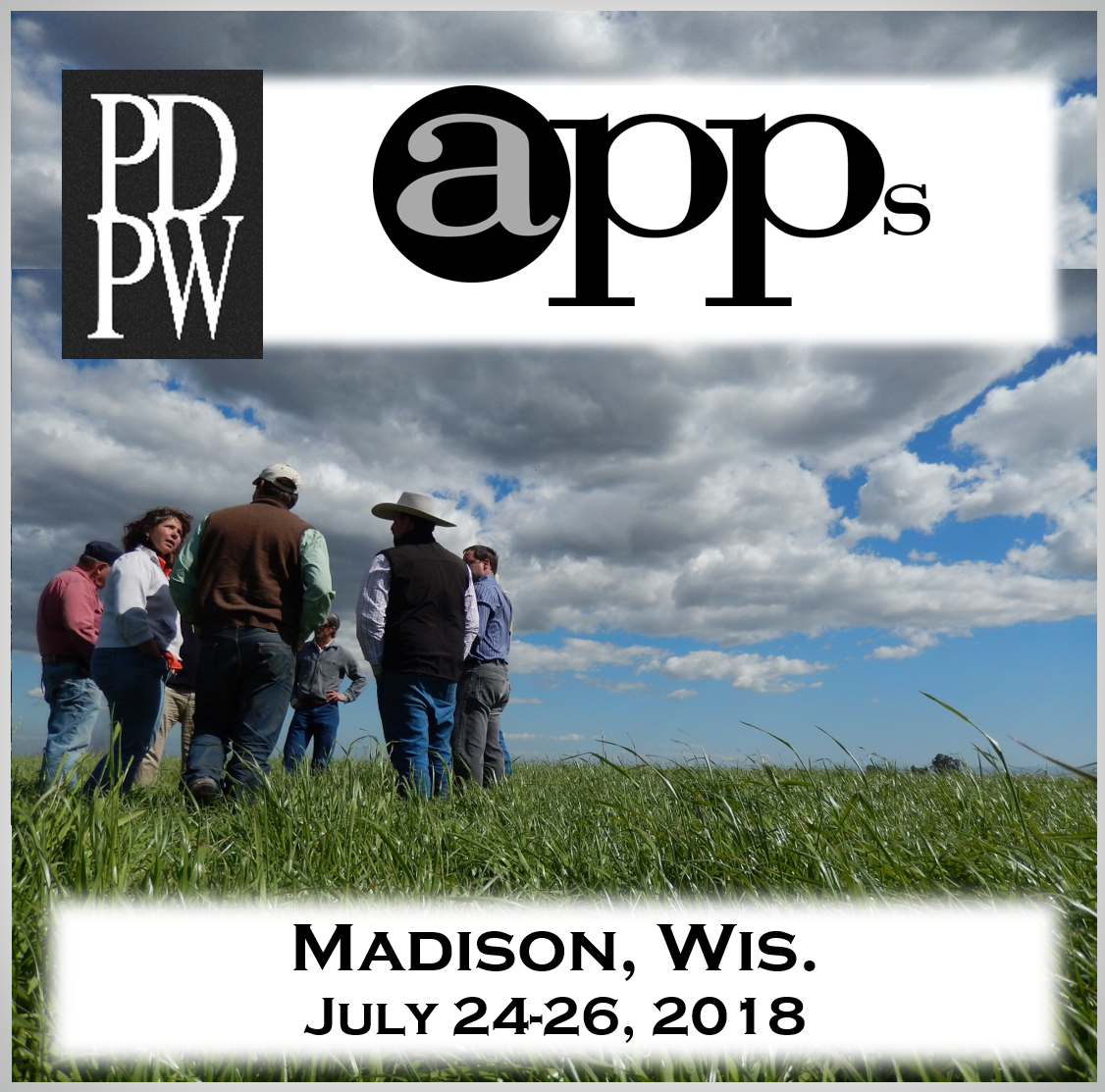 Training for Allied Industry Professionals with Limited Farm Background and Experience
June 11, 2018
FOR IMMEDIATE RELEASE
Contact: Shelly Mayer
800-947-7379
mail@pdpw.org
Full Media Package is available (i.e. brochure, press release, photos, etc.)
Review Flyer:
Training
Flyer
Review Press Release:
Training
Press Release
Photos/Logos:
Training
Photos/Logos
Training for Allied Industry Professionals with Limited Farm Background and Experience
PDPW Presents APPs Training on Dairy Farms, July 24-26, 2018

DAIRY NEWS
– Due to high demand, the Professional Dairy Producers® (PDPW) announce a second
Agricultural Professional Partnerships® (APPs)
training. The professional development training is designed for non-farm professionals allied with the dairy industry. The APPs experience is held on three active dairy farms on July 24-26, 2018, from 9:00 a.m. to 5:00 p.m., departing to and from the Crowne Plaza Hotel, in Madison, Wis., each day.
The APPs training will provide a hands-on experience and insights to the modern dairy farm business. Topics covered will include animal welfare, consumer trust, food safety, environmental stewardship, dairy economics, business strategies and beyond. Modules include the Fundamentals of Dairy Science; Farming, Field and Food Fundamentals; and Fundamentals of Dairy Business Management.
"APPs provides industry professionals the on-farm experience needed to succeed." said Marty Hallock, dairy farmer in Mondovi, Wis. and past president of the PDPW Board of Directors. "Too often, people with no dairy background are surprised that farmers make the decisions they do – they don't see the whole picture. APPs gives them the whole picture."
The training provides food system and allied industry professionals with the confidence and enhanced credibility needed to succeed in their job. Attendees engage in a safe learning environment to explore terminology, management practices and build their dairy business acumen, resulting in greater understanding and empathy when working with farmers.
APPs is an accredited training earning up to 22.5 Dairy AdvanCE continuing education units (CEUs). Dairy Advan
CE
is a continuing accreditation provider for dairy producers and other dairy industry professionals. To learn more or secure credits, visit
DairyAdvance.org
.
Space is limited. To learn more about the Agricultural Professional Partnerships (APPs) training and
to register
, visit www.pdpw.org or contact PDPW at 1-800-947-7379. To see past experiences view on
Facebook
at
www.facebook.com/pg/ProfessionalDairyProducers/photos/
.
Professional Dairy Producers (PDPW) is the nation's largest dairy producer-led organization of its kind, focusing on producer professionalism, stakeholder engagement and unified outreach to share ideas, solutions, resources and experiences that help dairy producers succeed.
###
---