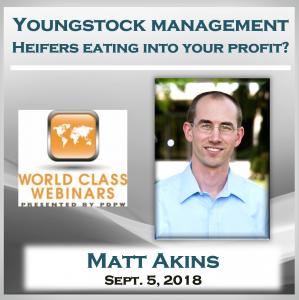 PDPW World Class Webinars: Youngstock Management
Date / Time
Wed., Sept. 5, 2018; 12-1 p.m. Location
Online
Description
Join the PDPW World Class Webinars: "Youngstock Management: Heifers eating into your profit?," with Matt Akins, a dairy management specialist at UW-Madison. The webinar will be held on Wed., Sept. 5 from noon to 1 p.m. CT.
Matt Akins works with producers and industry professionals with a specific focus on the management and nutrition of dairy replacement heifers. He also collaborates closely with scientists at the USDA-ARS Institute for Environmentally Integrated Dairy Management at the Marshfield Stations, working to solve problems related to interactions between agronomic practices, herd management protocols, animal facilities, and the environmental impact of dairy operations.
*If you have a date/time conflict, you can watch the recorded session on-demand at your leisure from the PDPW World Class Webinar Library, following the Webinar date. All past PDPW webinar sessions can be found online at the PDPW World Class Webinar Library - this incredible collection highlights key experts from around the globe. Find the greatest ideas, solutions and resources at www.pdpw.org/webinar_library.
PDPW's World Class Webinars are perfectly suited for those who are not always able to leave the dairy for ongoing education on key dairy industry topics. For additional information regarding PDPW's past or future webinar sessions, please contact us at mail@pdpw.org or by phone at 800-947-7379.
Sponsored by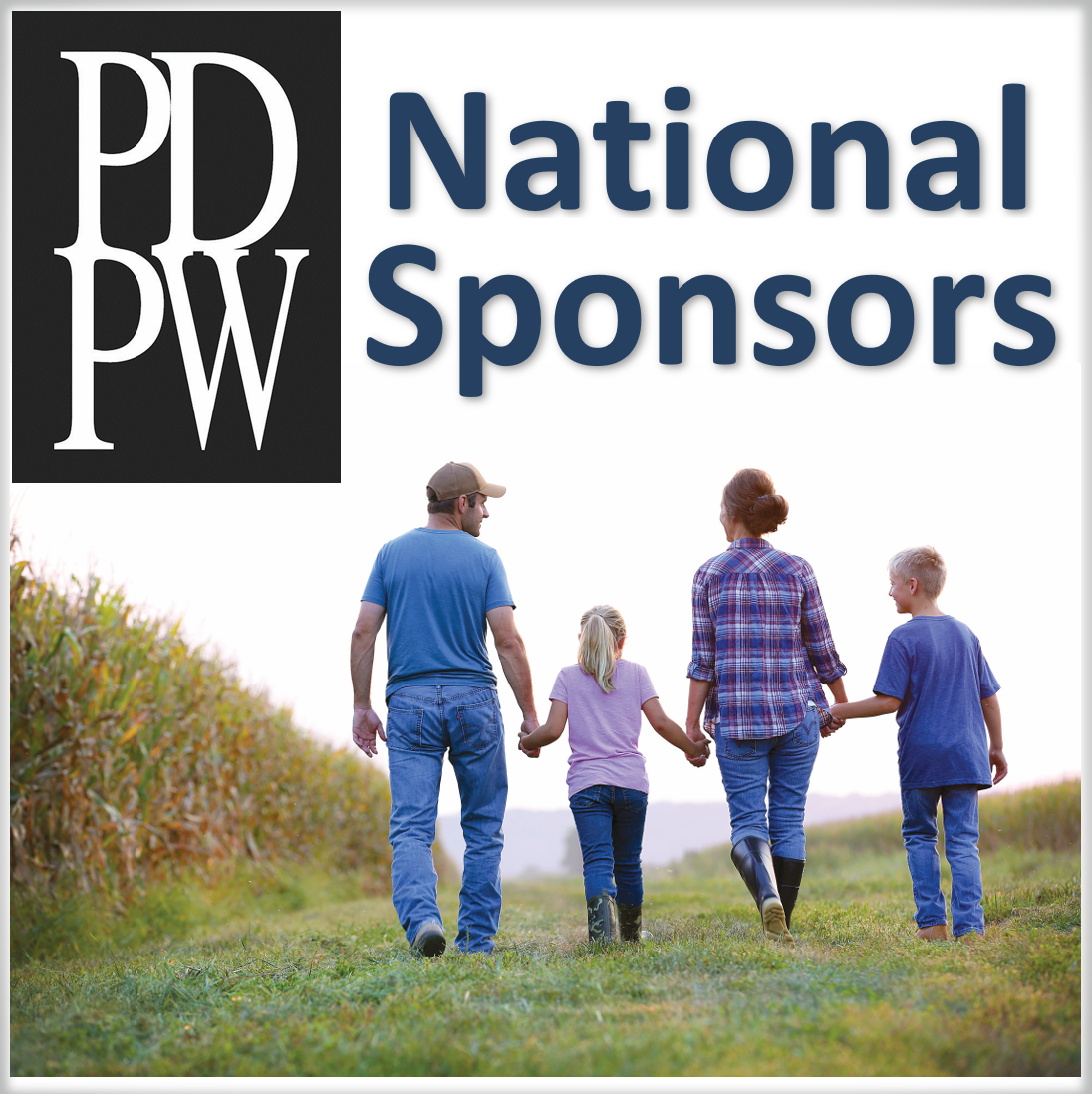 ---